U490 NOVALIS TRIO

Stubble Cultivator
The cultivators are a compact 3-row machine boasting a wide range of applications. They are designed both for preliminary shallow stubble cultivation directly after finishing the harvest, as well as deep intensive cultivation at later stages.
Cultivation

tines

The main working parts of the cultivator are the cultivation tines. The U490 can be supplied with plough frogs secured with locking bolts or permanently with springs.
Additional
options
The disc row behind the tines also mixes straw with soil to level the field surface. The working depth set is adjusted automatically.
Ideal

for use in harsh conditions

Thanks to the high ground clearance under the frame and the scale between the tines, they perform well even in the most difficult conditions.
Highest quality of
work
It is a heavy U-box roller that guarantees excellent crushing and squeezing of the soil – soil is consolidated in strips. The roller is suitable for use on heavy and damp soils. The roller has a harrow installed between its rings, which cleans and levels the field.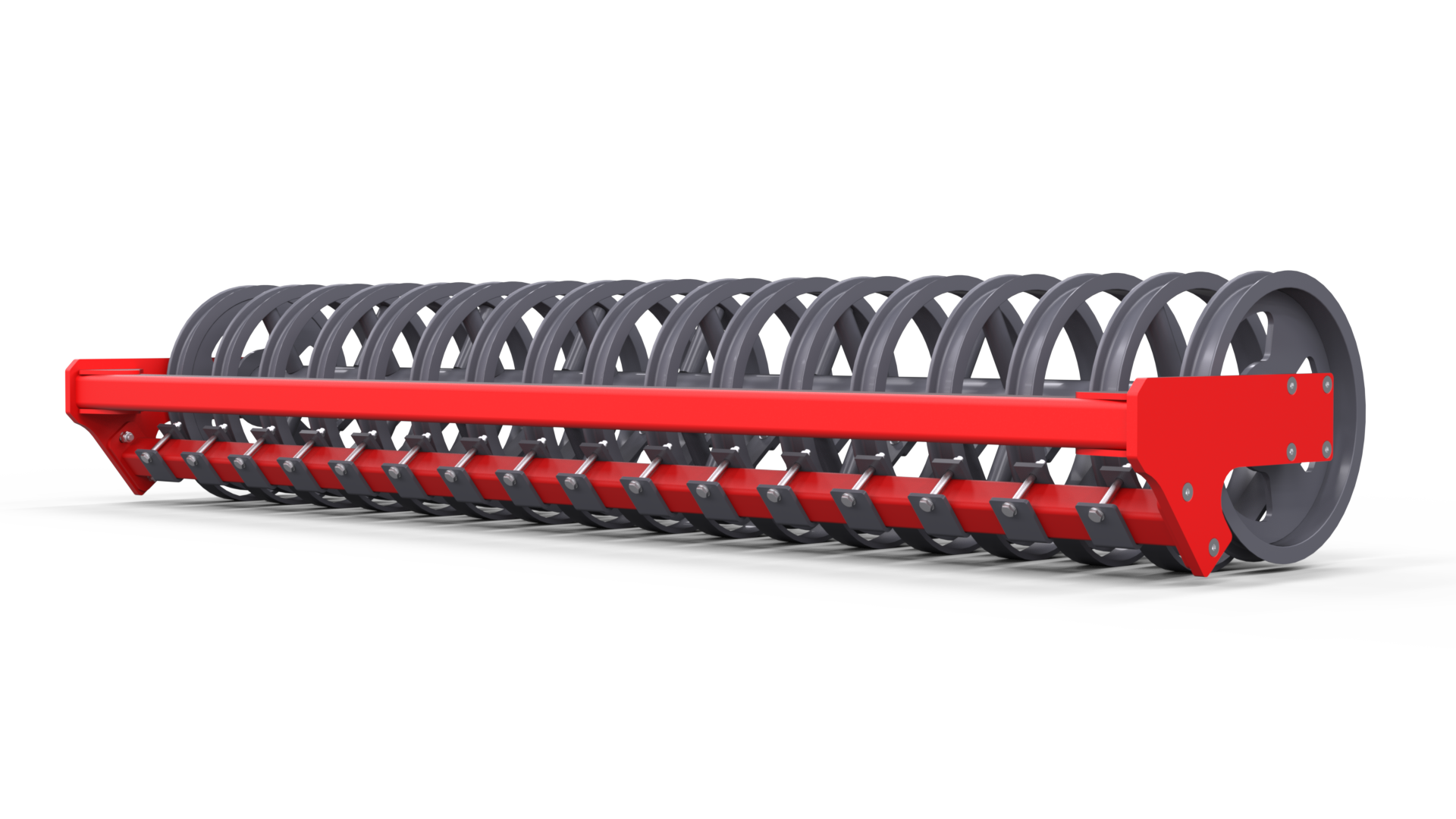 | | U490 | U490/1 | U487 |
| --- | --- | --- | --- |
| Working width [m] | 3,0 | 3,5 | 4,2 |
| Transport width / height / length [mm] | 3000 / 1510 / 3880 | 3500 / 1510 / 3280 | 4200 / 1500 / 4000 |
| Working depth [mm] | 50-300 | 50-300 | 50-300 |
| Number of teeth [items] | 10 | 12 | 14 |
| Number of discs [items] | 7 | 8 | 10 |
| Power demand [HP] | 120-190 | 130-210 | 180-260 |
| Weight with U-box roller [kg] | 2120 | 2340 | 3400 |
STANDARD

EQUIPMENT
hydraulic adjustment of working depth
bolt protection
lights and warning signs
U-box roller Ø500mm
3 rows of plough frogs
OPTIONAL

EQUIPMENT
spring protection - extra charge