New definition of efficiency
The Z577 Bale Wrapper is a machine that meets the challenges of modern agriculture.
Questions? We are here to answer your questions.
Questions? We are here to answer your questions.
Z577 Self-loading Bale Wrapper
Explore the Z577 from all sides with a 360o animation.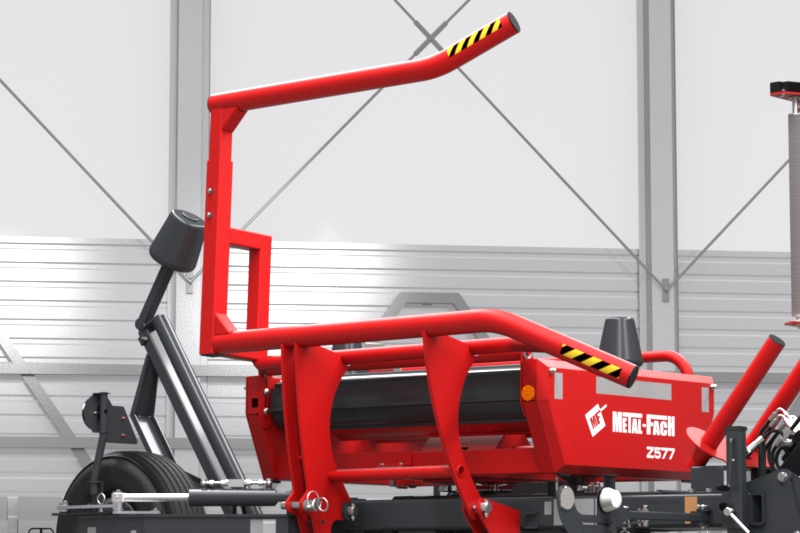 The Z577 Self Loading Bale Wrapper is fitted with a side loading arm for fast and efficient work. This allows collecting and wrapping to take place while driving to the next bale or to the storage area. This solution is not only practical but also saves a lot of time. The loading arm comes with three adjustment ranges to adapt the operating parameters such as compaction and bale diameter.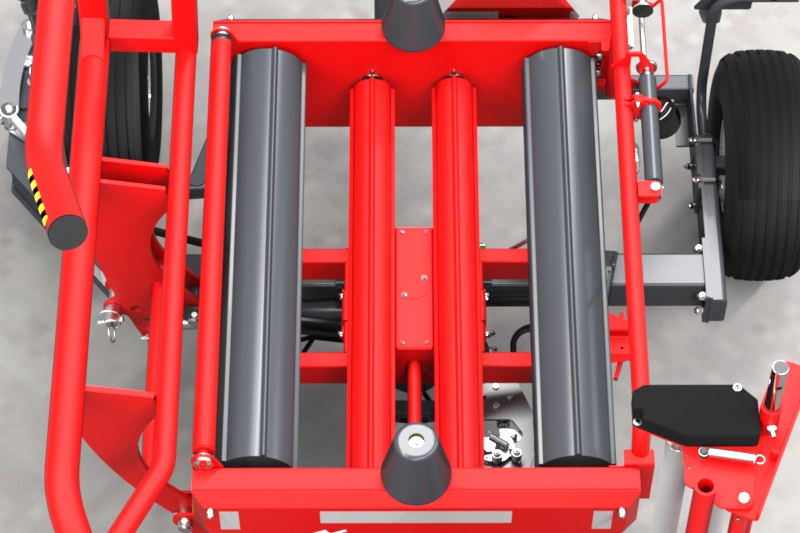 The Bale Wrapper is equipped with four rotary rollers. The embossing on the wrapping reels increases their strength and prevents the bale from slipping.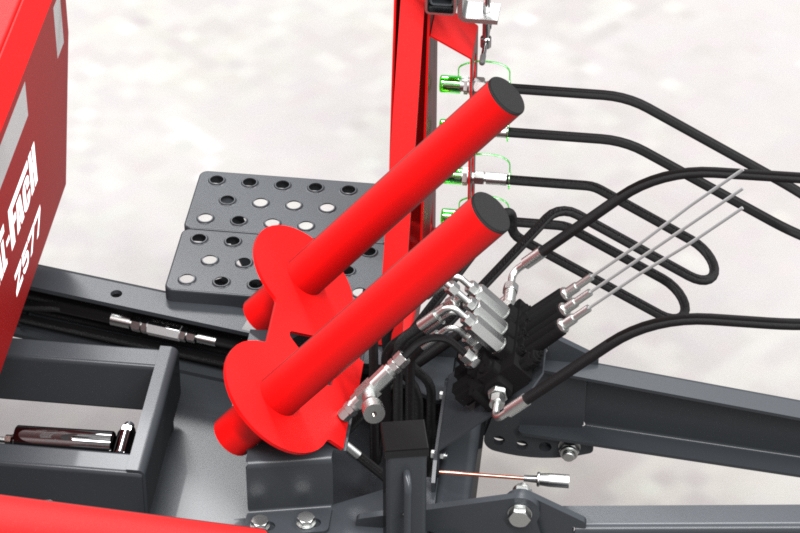 Storage for two spare film rolls is mounted on the Z577 Bale Wrapper. It ensures smooth and economical operation without unnecessary downtime.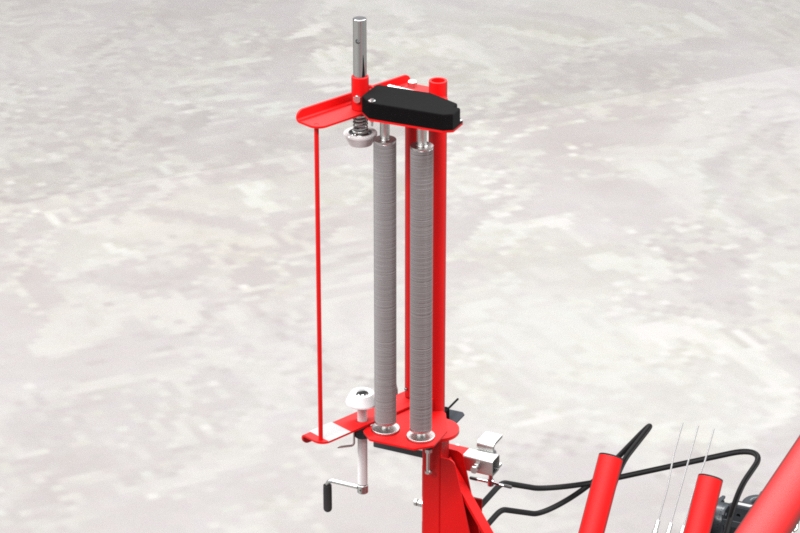 The film feeder allows the use of 500 mm or 750 mm wide film. Sensors on the film feeders collect data on film consumption and indicate when the system runs out of film or the film breaks.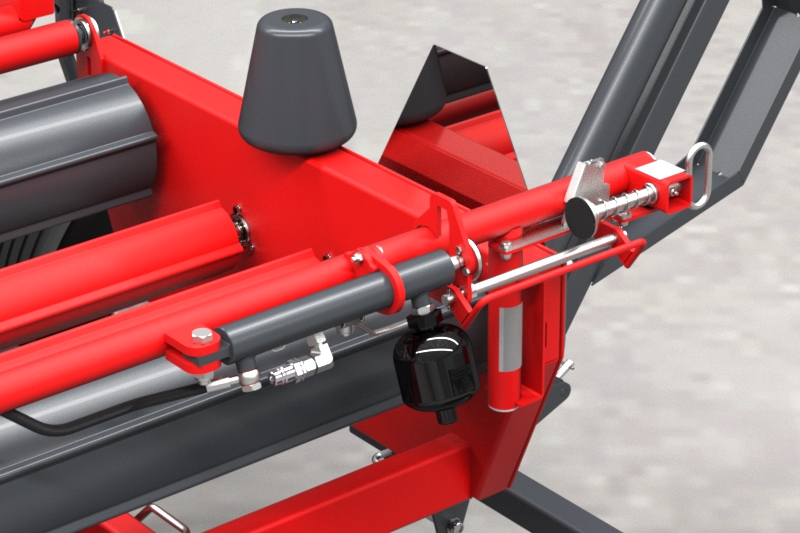 The film cutter is activated automatically after each bale wrapping cycle. The Z577H has a hydraulic film cutter.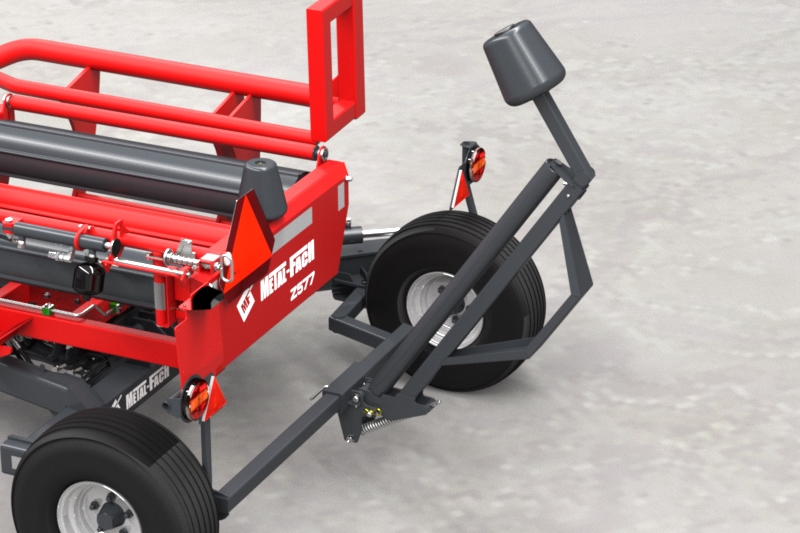 Once the wrapping process is complete, the bale can be placed on the bottom with a reliable bale tipper, reducing the risk of film damage.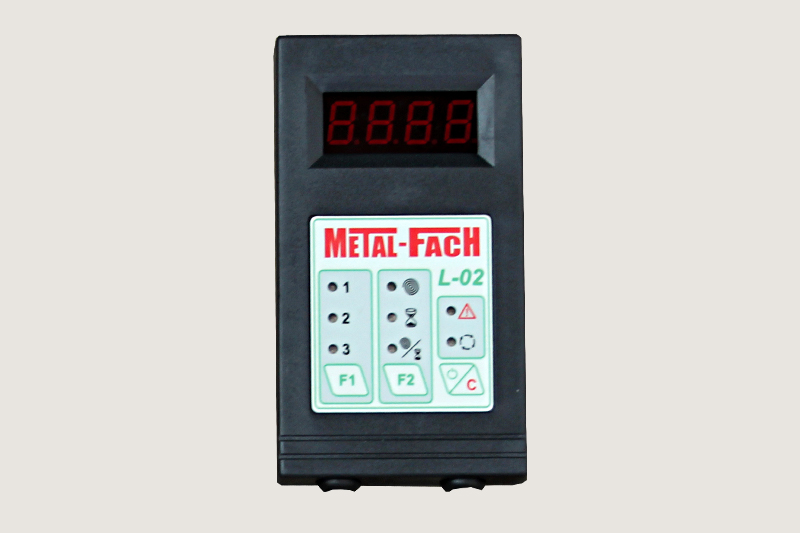 The L-02 counter is an electronic device that counts and informs the user about:
the number of rotations of the working table,
the end of the wrapping,
the number of bales wrapped,
the yield and working time statistics.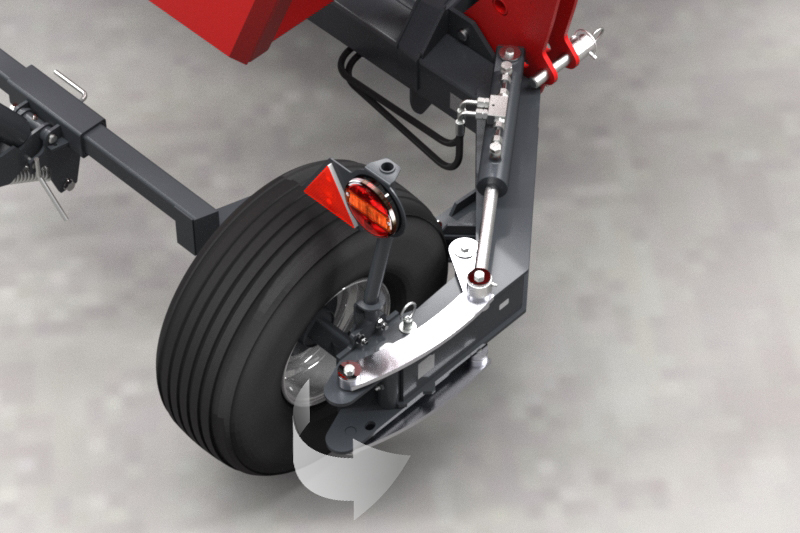 The right axle shaft of the Z577 Bale Wrapper has two positions: the ground wheel is positioned on the inside of the machine frame for transporting, or on the outside of the machine for operation. The working position maintains the Bale Wrapper's stability required while being operated in the field.
The Bale Wrapper can be fitted with an additional set as an option that is used to shift the ground wheel hydraulically to the transporting and working positions.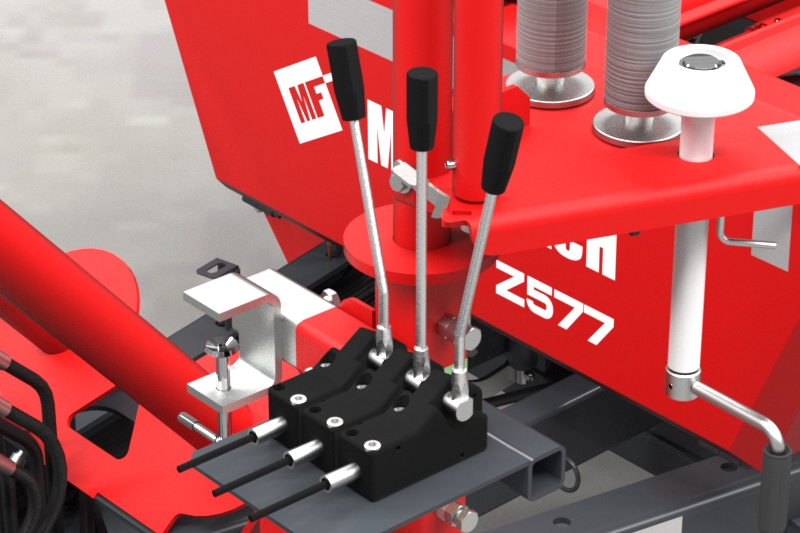 The Bale Wrapper is equipped with a hydraulic control system. The valve block with levers is located in the tractor cab.
| Model | Z577 | Z577H |
| --- | --- | --- |
| | | |
| | | |
| | | |
| | | |
| | | |
| | | |
| | | |
| Recommended capacity of tractor pump [l/min] | | |
| Required pressure of tractor hydraulic actuator system [MPa] | | |
coupling with tractor by hitch or upper transport hitch
electronic counter
parking jack
automatic film cutting
wheels position for transport
film feeder – 500/750mm
front platform
hydraulic cutter – Z577H
additional mechanical device for putting down a bale in vertical position
set of hydraulic axle adjustment
Zainteresowany produktem?