The Z598 Bale Wrapper is a machine that meets the challenges of modern agriculture.
Questions? We are here to answer your questions.
Questions? We are here to answer your questions.
Z598 Self-loading Bale Wrapper
Explore the Z598 from all sides with a 360o animation.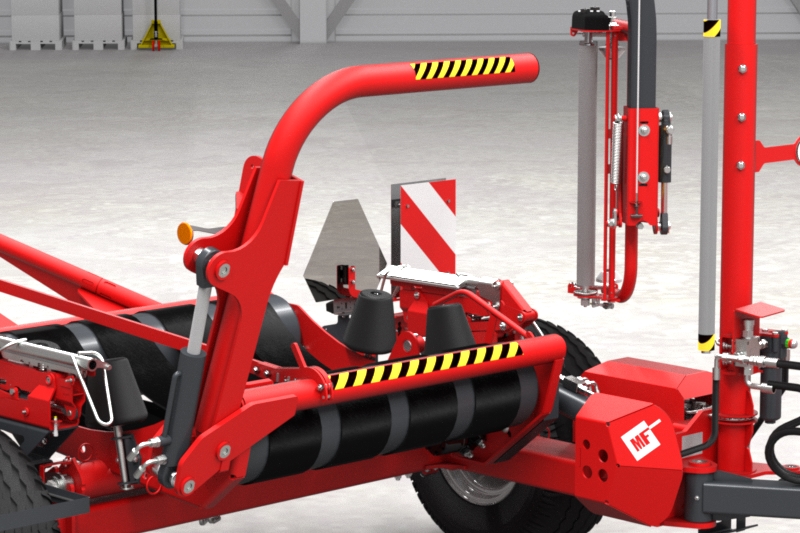 The Bale Wrapper is designed for lifting compacted bales of grass, hay or other non-lignified plants from the soil, by means of a loading arm, and loading bales onto the working table.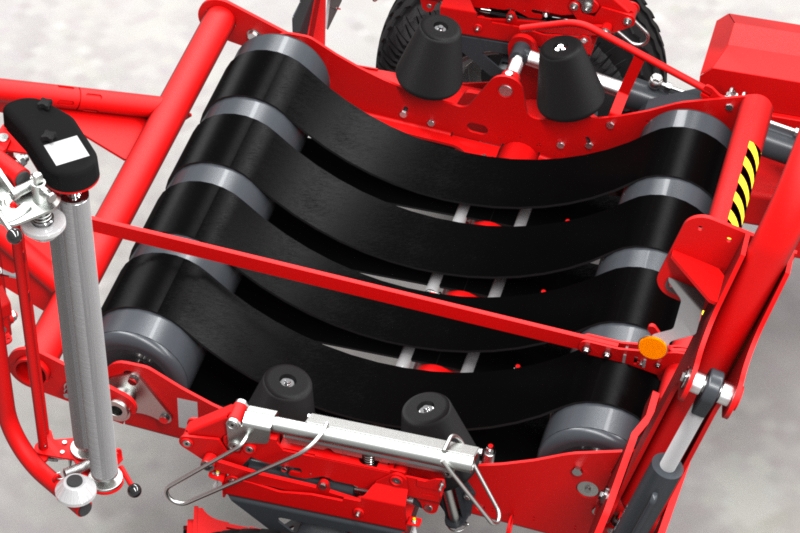 The Bale Wrapper is equipped with two rollers and four wide belts.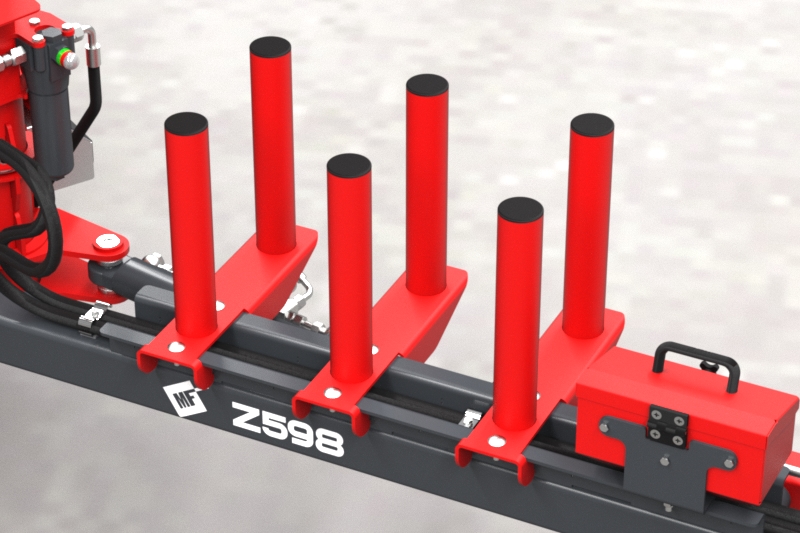 A storage bin for six spare film rolls is located on the wrapper drawbar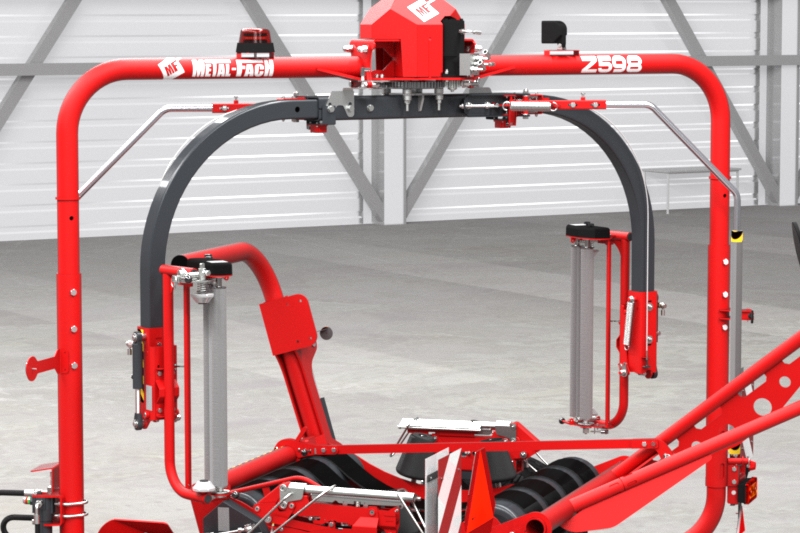 Wrapping can be carried out traditionally or in a 3D system.
The 3D wrapping system allows for uniform distribution of a film length on the whole bale surface, while the same number of layers as in the conventional wrapping is preserved. During the 3D wrapping, the consumption of film drops by 20% on average compared to the standard method.
The Metal-Fach Z598 Bale Wrapper allows effective wrapping of bales weighing up to 1000 kg and with diameters from 1000 to 1600 mm with 750 mm wide fil.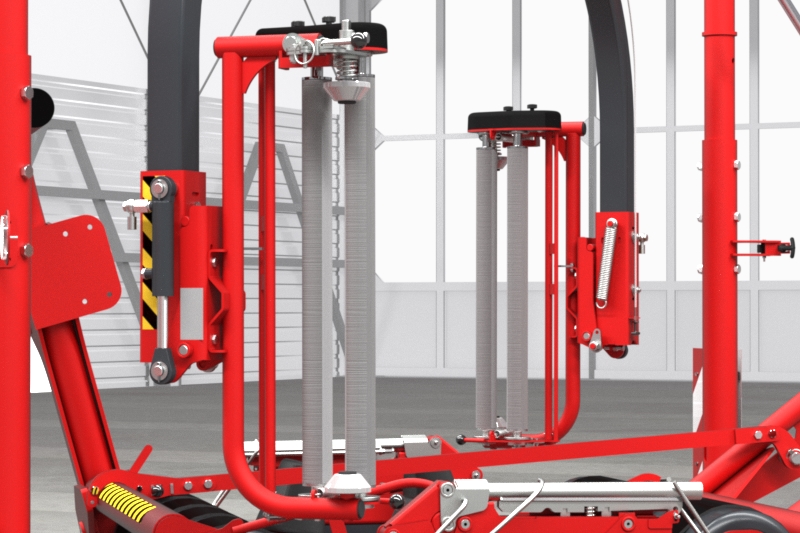 The film feeders mounted on the satellite arms allow the use of film with a width of 750 mm. Both feeders can rotate by 90o. Sensors on the film feeders collect data on film consumption and indicate when the system runs out of film or the film breaks.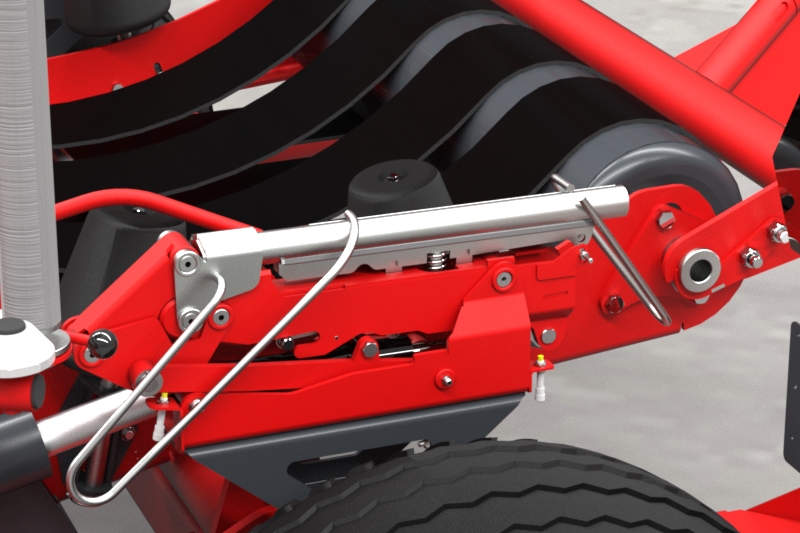 Film cutters are permanently fixed to the main frame on both sides of the working table. The film cutters operate automatically when the bale wrapping is finished.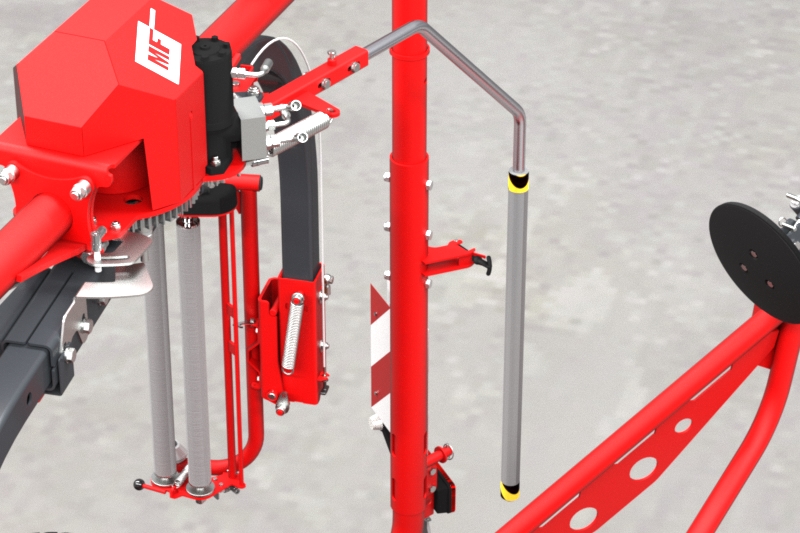 Anti-collision protections
The Z598 wrapper features anti-collision protection of the working components. The machine is automatically immobilised when the safety buffers hit an obstacle.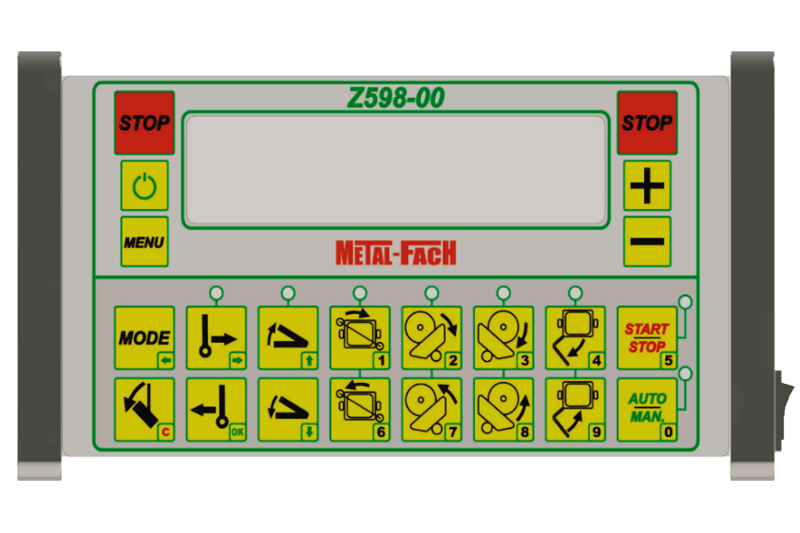 The Metal-Fach Z598 Bale Wrapper is controlled with a panel, giving the user full control over the entire bale wrapping process. The control unit has a user-friendly interface.
Tailor-made Z598 Bale Wrapper
| Model | Z598 |
| --- | --- |
| | |
| | |
| | |
| | |
| | |
| | |
| | |
| Recommended capacity of tractor pump [l/min] | |
| Required pressure of tractor hydraulic actuator system [MPa] | |
coupling with tractor by hitch
3D wrapping
2x film feeder 750mm
steering panel
possibility to wrap bales of 1200-1600mm size
hydraulically steering drawbar
storage container for 6 additional films
additional device for putting down a bale
Zainteresowany produktem?