T659 OPTIMAL

Single-auger Feeder Wagon

The main feature of the BEL-MIX Optimal is the self-supporting construction, which reduces the weight of the machine, and no separate frame section. The feeder is used on smaller farms and those farms with low and narrow barns limiting the possibility of entry. The standard version of the Optimal feeder has basic equipment, which can be expanded by additional options thanks to its modular construction.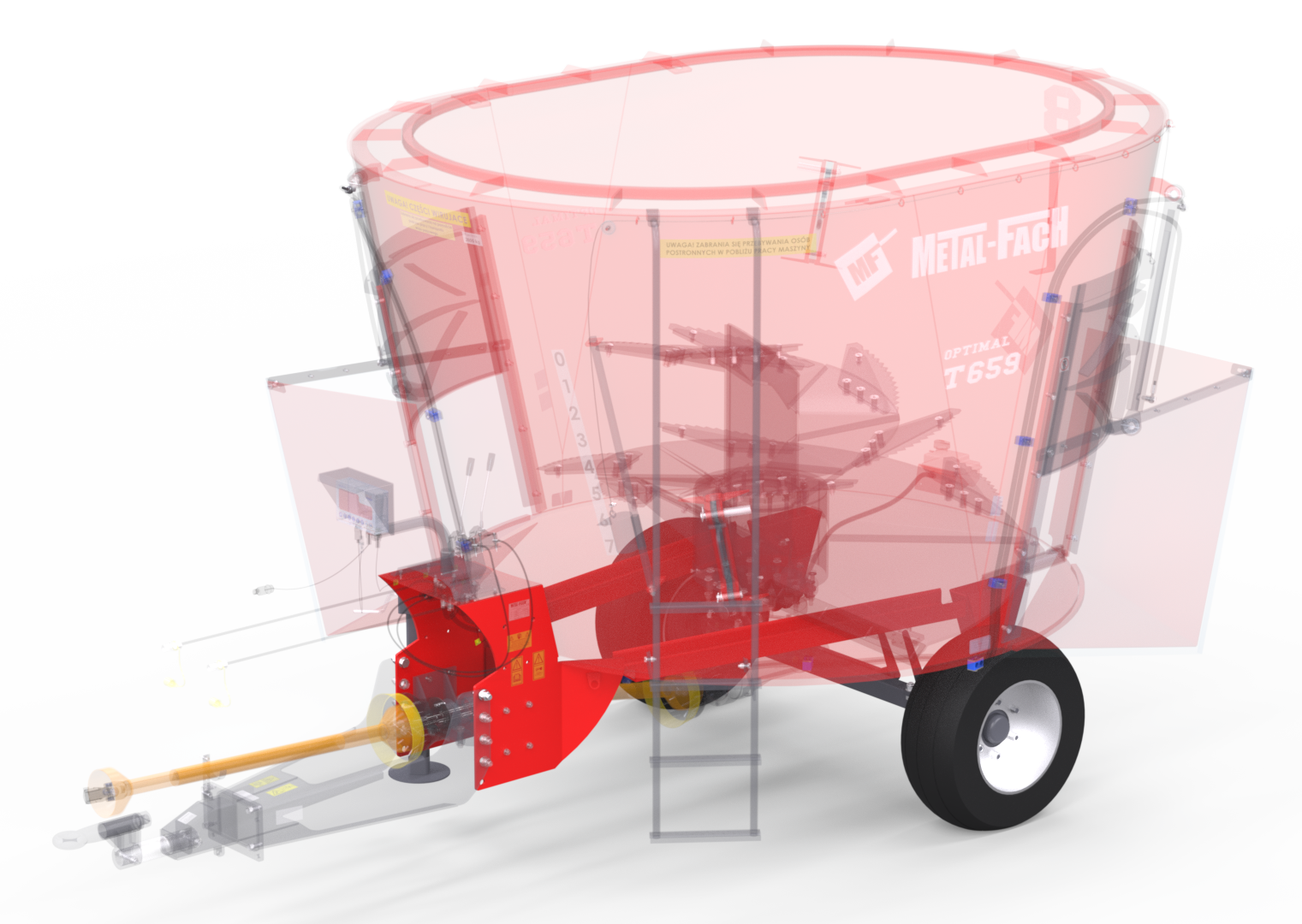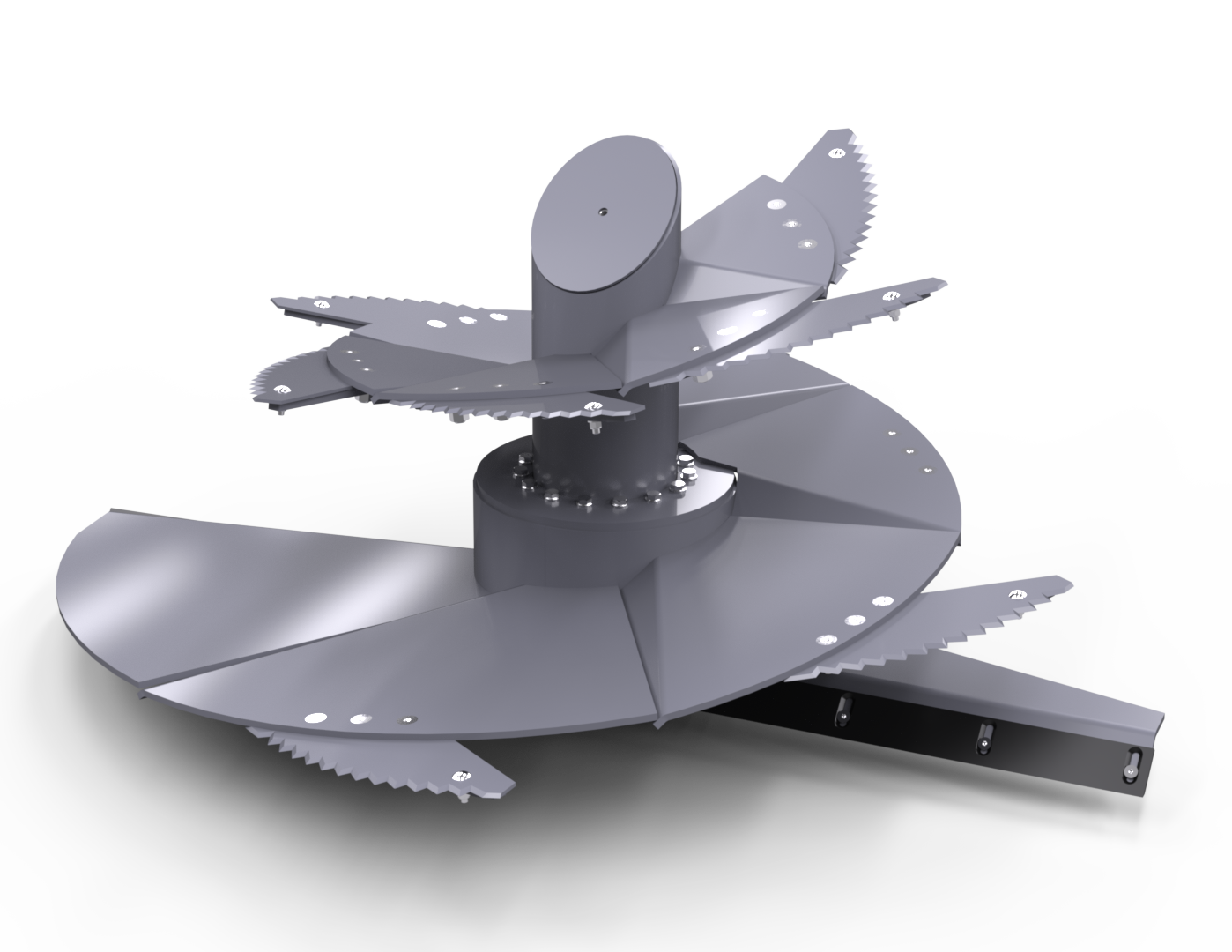 Blades on mixing auger
The T659 OPTIMAL mixer feeder is equipped with one vertical auger with 8 blades. The machine guarantees optimum shredding.
Personalize your
Feeder Wagon
You can select the feeder wagon colour from the available Metal-Fach colour range.
Capacity
Width [m]
Length [mm]
Height [m]
Wheels
10.0/75-15.3 18PR
Floor thickness [mm]
Wall thickness [mm]
5 m3
2,1
4555-4755
2,28
20
8
6 m3
2,2
4555-4755
2,28
20
8
7 m3
2,2 - 2,3
4555-4755
2,23 - 2,43
20
8
8 m3
2,3 - 2,4
4555-4755
2,24 - 2,50
20
8
Width parameters, i.e. the width of the mixer bottom and inclination of tank walls, can be modified by the client. Modifications of the mentioned parameters have an impact on the primary dimensions of the mixer feeder (its length, width, and height). Such modifications must be agreed with the seller.
STANDARD

EQUIPMENT
inspection window
indicator signalling that the rear window is open
two mechanical counter-knives
PTO shaft
planetary gear
welded limiting ring
knives installed on the mixing auger (8 items)
tyres 10.0/75-15,3 18PR
parking hand-brake
two discharge doors
OPTIONAL

EQUIPMENT
limiting ring – screwed
hydraulic knife
metal catching magnet
additional knife
regulated chute 1pc
additional chute - extra charge
front conveyor 3m
electric steering
weight system
pneumatic brake
hydraulic brake
wheels 400/60-15,3 - extra charge
wheels 11,5 with increased durability - extra charge
drawbar eye Φ40mm
drawbar eye Φ50mm
mechanic parking jack (folding) - extra charge
hydraulic parking jack (folding) - extra charge
wide – angle PTO shaft
Lights