The T659 BEL-MIX is an innovative mixer feeder with 2 vertical mixing augers and two discharge chutes.
It is available in capacities from 12 to 20 m3.
Questions? We are here to answer your questions.
Questions? We are here to answer your questions.
T659 BEL-MIX Double-auger Feeder Wagon
Explore the BEL-MIX from all sides with a 360o animation.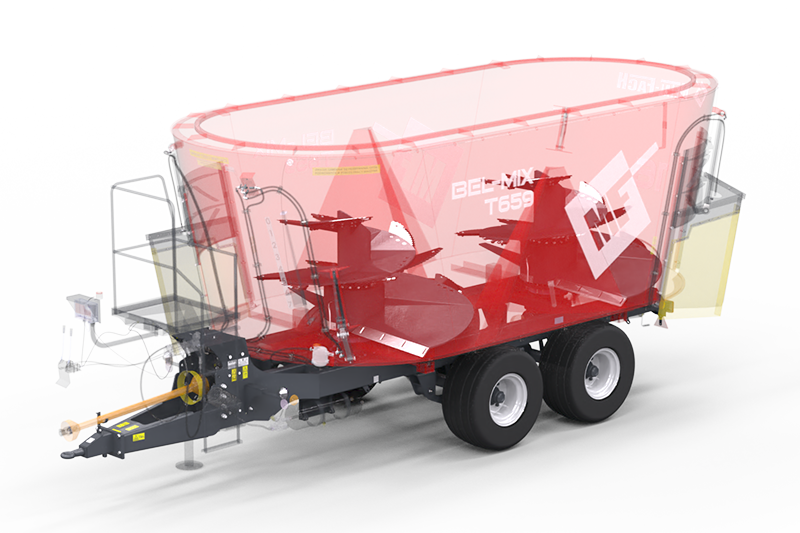 The T659 BEL-MIX Double-Auger Feeder Wagon is a model that combines efficiency and innovative technology. Dedicated to large farms and designed to ensure flawless operation even under the most difficult conditions. Key advantages include a reinforced frame, a wide basket and augers that guarantee efficient and fast mixing of any type of material. Additional advantages of the machine include an ideal height-to-volume ratio, with low power requirements at the same time. In addition, they have a frame with increased cross sections and a tandem suspension.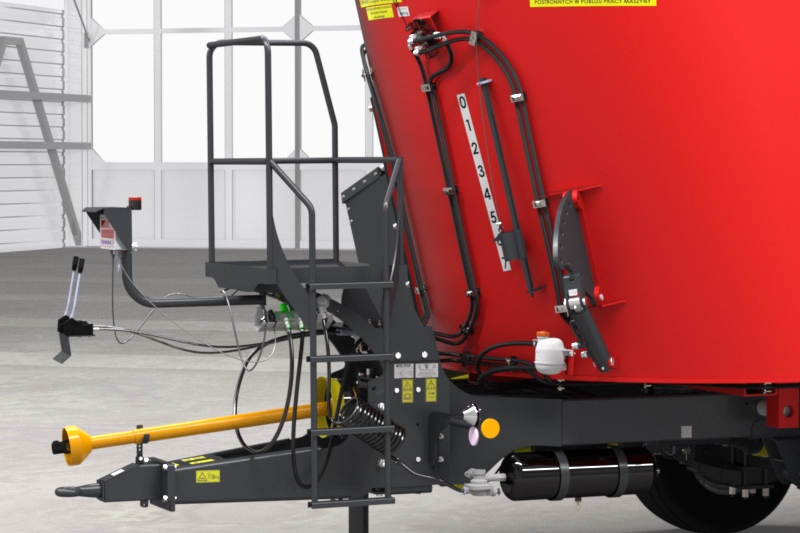 It allows you to control the mixing of feed in a simple, easy and safe way.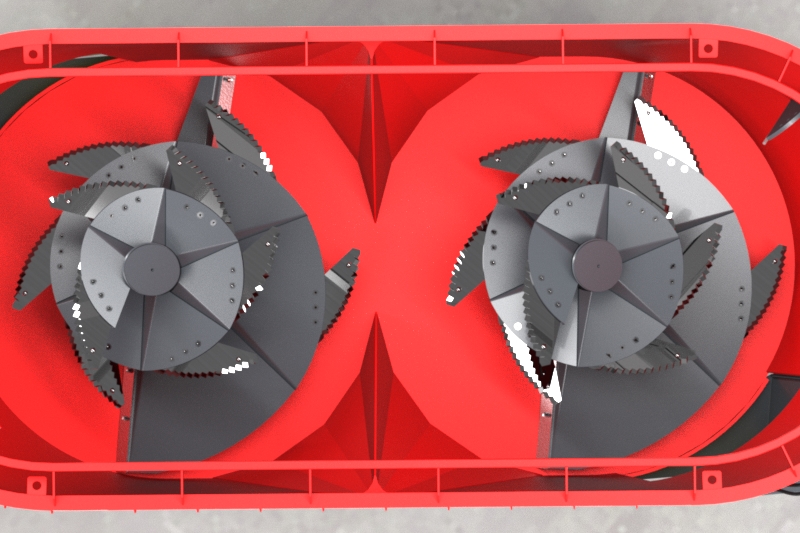 The robust walls of the container are made of S355 grade steel with increased abrasion resistance. This guarantees the highest quality and many years of machine operation.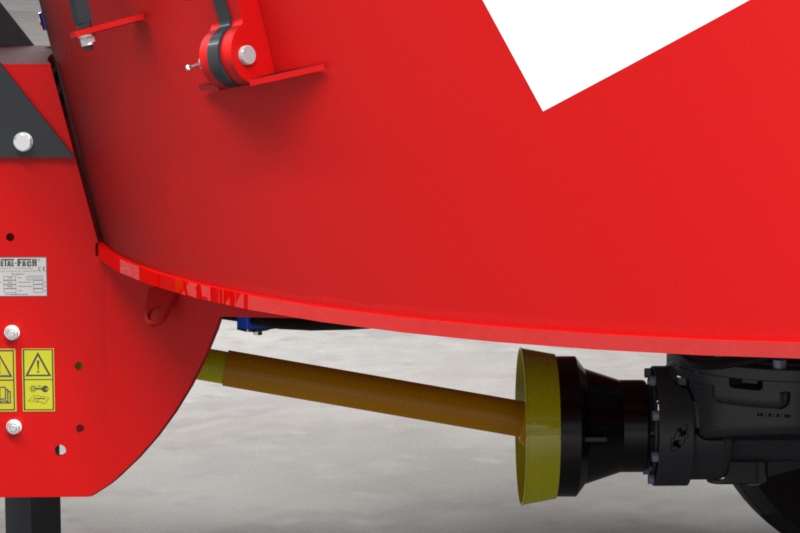 The container floor is made of 20 mm thick S355 grade steel. The shape of the container and the matching mixing auger ensure that the ideal TMR is prepared with minimum power requirements.
Innovation in vertical mixing
The mixing and cutting auger made of S355 steel is mounted to the container floor. It is equipped with eight PREMIUM carbide-faced blades as standard. It is possible to retrofit the auger with an additional 2 or 3 blades.
The auger is finished with a 10 mm thick scraper. A magnet is fitted as an option to the scraper to catch metal impurities in the TMR portion being mixed. This system significantly reduces pre-stomach injuries and disorders.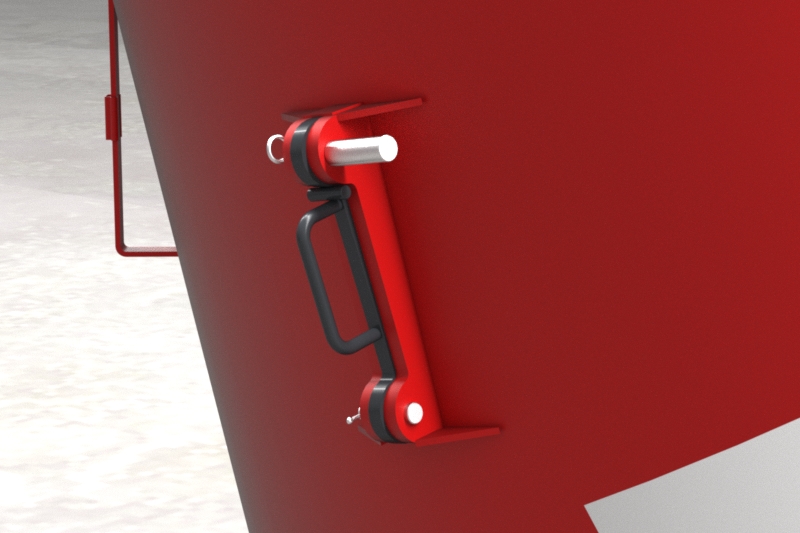 Two mechanical counterblades are fitted in the standard version. As an option, the machine can be retrofitted with a hydraulically controlled counterblade. The ideal arrangement of the adjustable counterblades supports the cutting and mixing process. The counterblades can be slid in or out as required.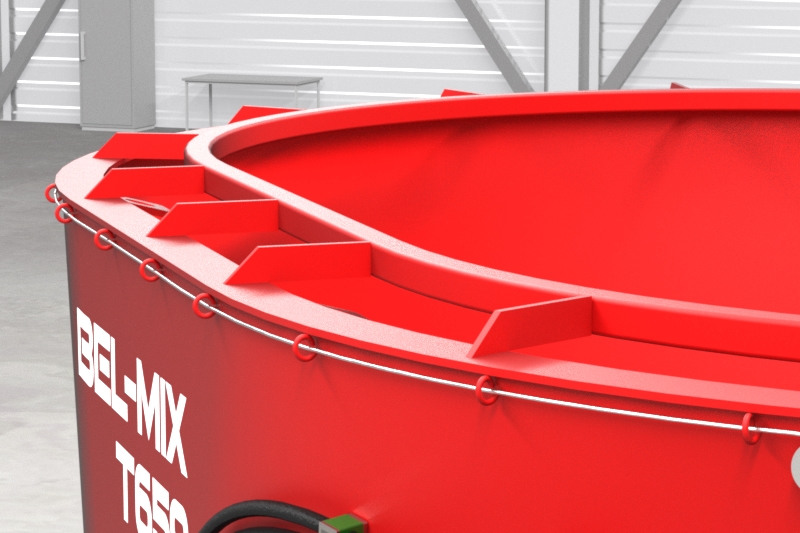 The Mixer Feeder is fitted with a welded anti-overflow ring as standard. You can replace it with a screw-on ring.
It is an element of the container that prevents feed from escaping during mixing and reinforces the container structure.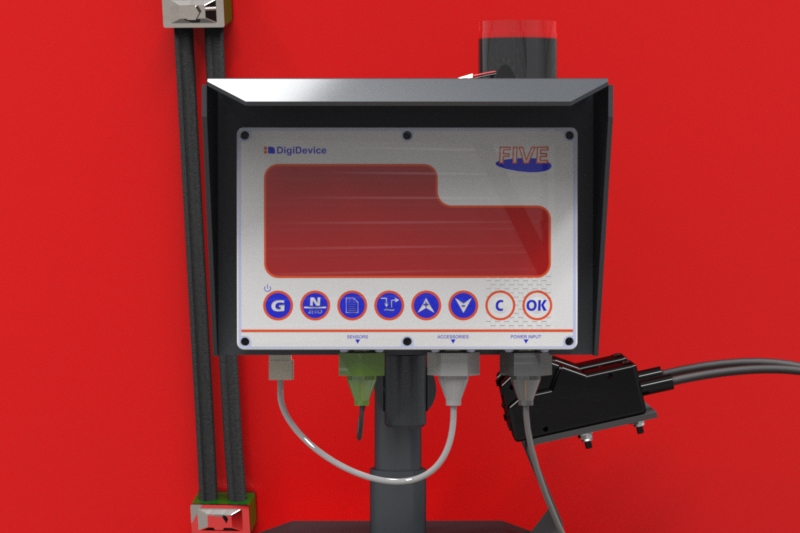 A versatile, programmable weighing system allows you to create feeding strategies, distribute feed according to a specific strategy and collect feeding data necessary to weigh separate feed components correctly.
Feeding on both sides simultaneously
Every T659 BEL-MIX Feeder Wagon in the standard version is fitted with a discharge window with discharge chutes on both sides.
Discharge windows ensure that feed is distributed with ease directly to the feeding trough. A protective apron prevents feed from being thrown outside the trough.
Depending on the user's preference, the chutes can be placed on either side of the tank: front, rear, left or right.
This makes it possible to distribute the feed in every barn, even in buildings without a separate entrance.
Compare and choose your Feeder Wagon colour


The equipment shown in the photos may vary depending on the version chosen.
| Capacity [m3] | 12 | 14 | 16 | 18 | 20 |
| --- | --- | --- | --- | --- | --- |
| | | | | | |
| | | | | | |
| Height [m] Wheels 400/60-15,5 14PR | | | | | |
| | | | | | |
| | | | | | |
The dimensions of the width and thus the floor of the Mixer Feeder as well as the inclination of the container walls can be changed by the customer. Changes to the above-mentioned dimensions affect the main dimensions of the Mixer Feeder (length, width, height). Such modifications must be agreed with the seller.
inspection window
indicator signalling that the rear window is open
two mechanical counter-knives
PTO shaft
planetary gear
welded limiting ring
knives installed on the mixing auger (8 items)
tyres 400/60-15,3
parking hand-brake
two discharge doors
loading bucket for solid fodder
limiting ring – screwed
extensions 30,40,50 cm
hydraulic knife
own hydraulic
metal catching magnet
additional knife
regulated chute 1pc
additional chute – extra charge
front conveyor 3m
lateral conveyor
movable lateral conveyor
rear central conveyor 2,5m
side folding conveyor 1m
side folding conveyor 1,5m
one-sided platform – extra charge
two-sided platform – extra charge
two speed gear-box
electric steering
weight system
pneumatic brake
hydraulic brake
wheels 400/60 15,3 – extra charge
wheels 11,5 with increased durability – extra charge
drawbar eye Φ40mm
drawbar eye Φ50mm
mechanic parking jack (folding) – extra charge
hydraulic parking jack (folding) – extra charge
wide – angle PTO shaft
Lights
Zainteresowany produktem?