The Z587 Baler is designed to pick up and roll crop material such as hay, dried grass and straw into cylindrical bales with the best possible accuracy.
Questions? We are here to answer your questions.
Questions? We are here to answer your questions.
Explore the Z587 from all sides with a 360o animation.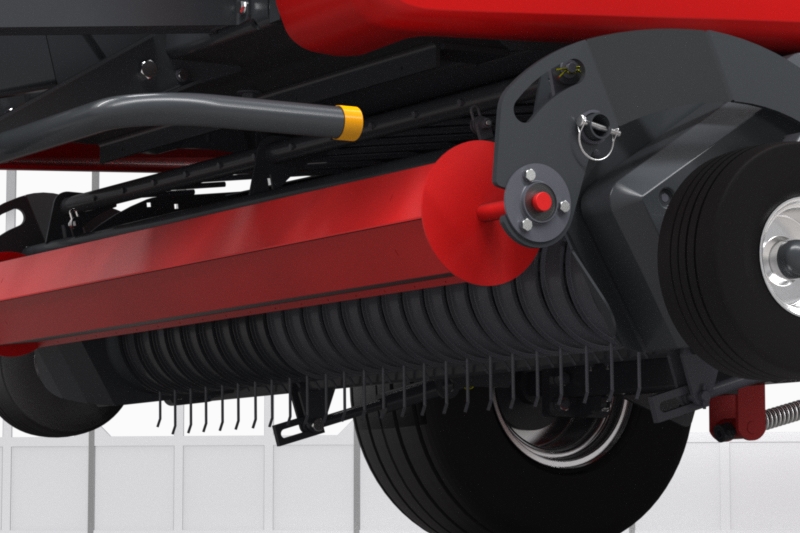 The use of the 1800 mm wide reel-and-tine pick-up increases the collection efficiency.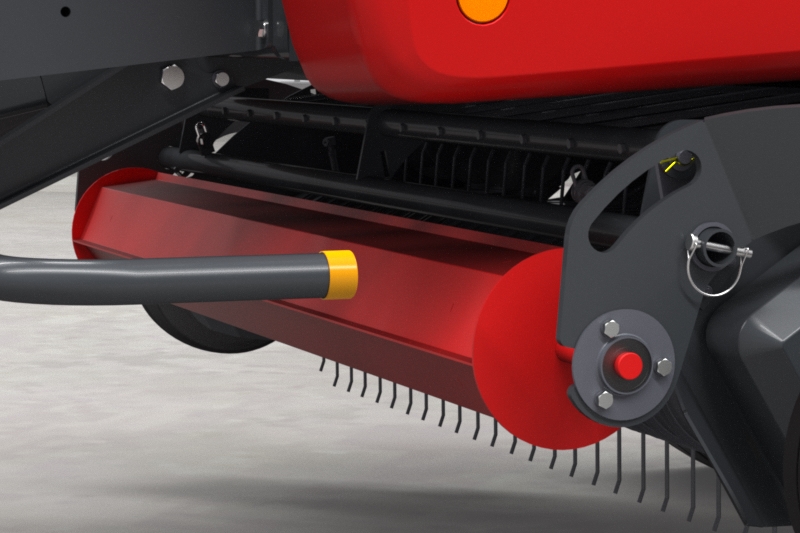 Standard equipment includes a roller windrow clamp that improves the transfer of material through the pick-up into the chamber. This makes field work quick, efficient and enjoyable.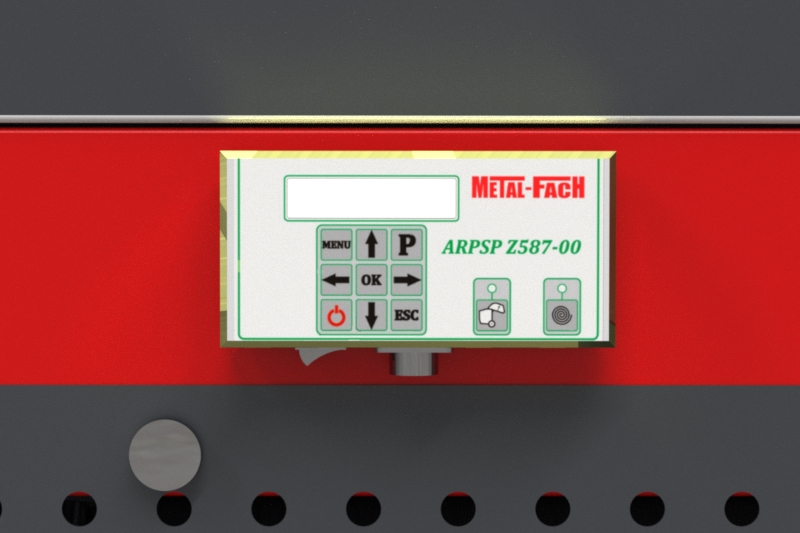 The control panel has features suitable for the version of the machine and the market where it was purchased. The control panel of the baler comes with the options of twine and net binding. The signalling fields of the counter notify about the opening of the chamber and the operation of the twine and net wrapping unit.
The Z587 Baler has a simple, and therefore reliable, design, featuring a collector and chain baling chamber that performs well in a variety of collection conditions. The chain baling chamber features 33 bars. The degree of compaction can be infinitely adjusted by the user according to his or her needs. The machine we recommend to you, which has already performed well in many Polish farms, is also absolutely simple to use, which is guaranteed by its durable technology.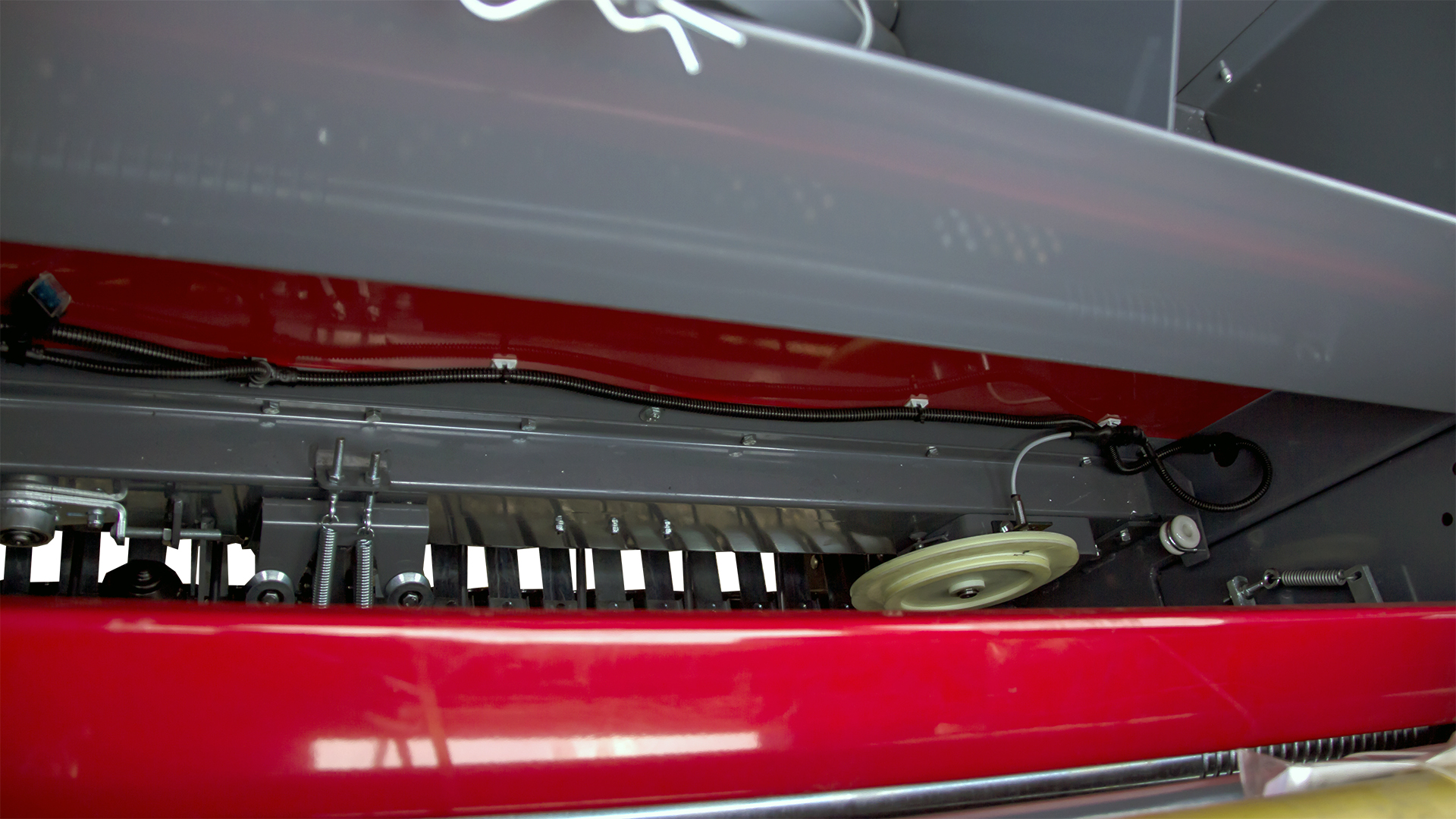 Standard equipment on the chain baler is a twine wrapping system that allows a 2-stage adjustment of the wrapping density. The weight of one bale is, depending on the type of material, from 100 to 600 kg for green fodder.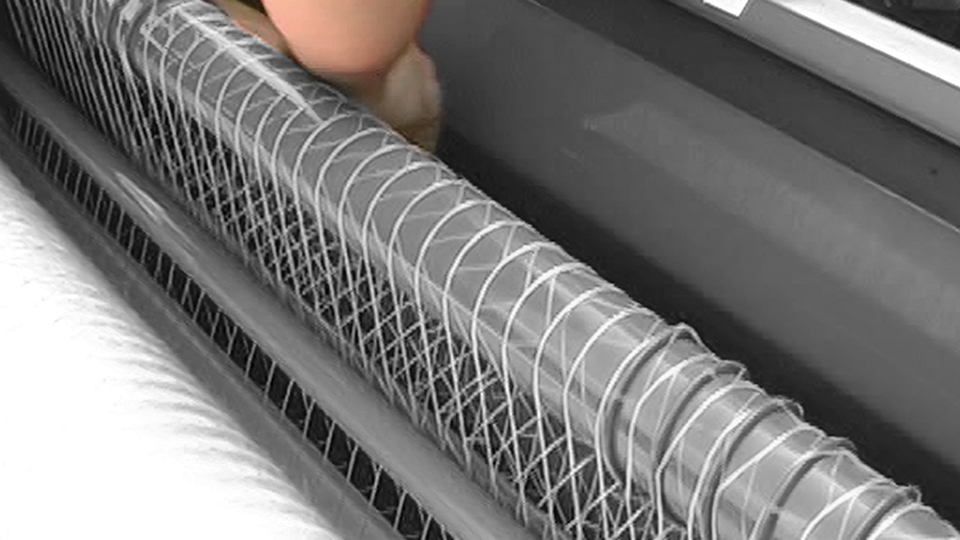 The Z587 Baler can be easily equipped with a net wrapping system. The solution improves its performance, significantly reducing bale wrapping time. In addition, it also provides better protection for the material against moisture and reduces wear and tear on the Baler.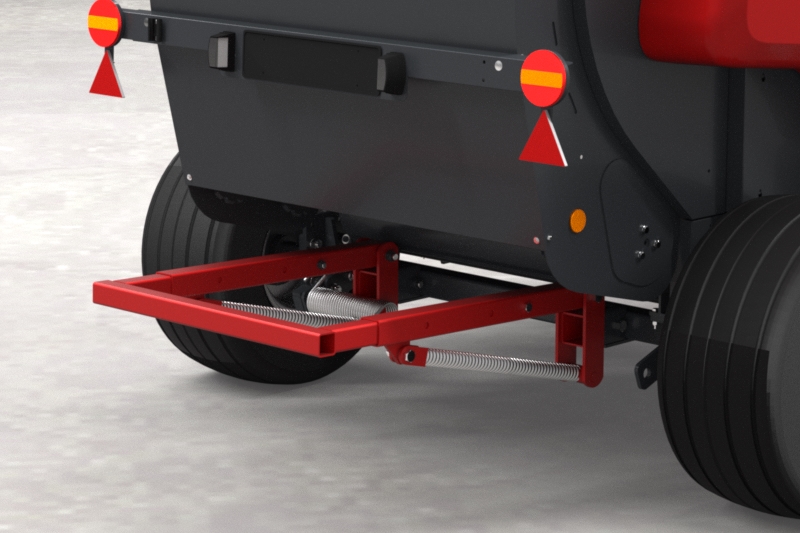 The ejector rolls bales out of the tailgate rotation area, allowing the chamber to start the closing process without moving away from the ejected bale.
| Model | Z587 | Z587/1 |
| --- | --- | --- |
| | | |
| | | |
| | | |
| | | |
| Power demand of PTO [kW/HP] | | |
| PTO rotational speed [rpm] | | |
| | | |
| | | |
| | | |
twine wrapping system
steering panel
parking jack
plastic cover
PTO shaft
bearings central lubrication
bale ejector
chain central lubrication
net wrapping
wide – angle PTO shaft – extra charge
wide – angle PTO shaft with automatic coupling – extra charge
Pick-up 2m ( only to Z587/1) – extra charge
Zainteresowany produktem?