Cutting-edge and efficient
Thanks to the innovative use of a cylindrical baling chamber, it is possible to achieve the highest degree of compaction.
Questions? We are here to answer your questions.
Questions? We are here to answer your questions.
Z562 Fixed Chamber Roll Baler
Pick-up and rotor feeder (rotor+knives)
Explore the Z562 from all sides with a 360o animation.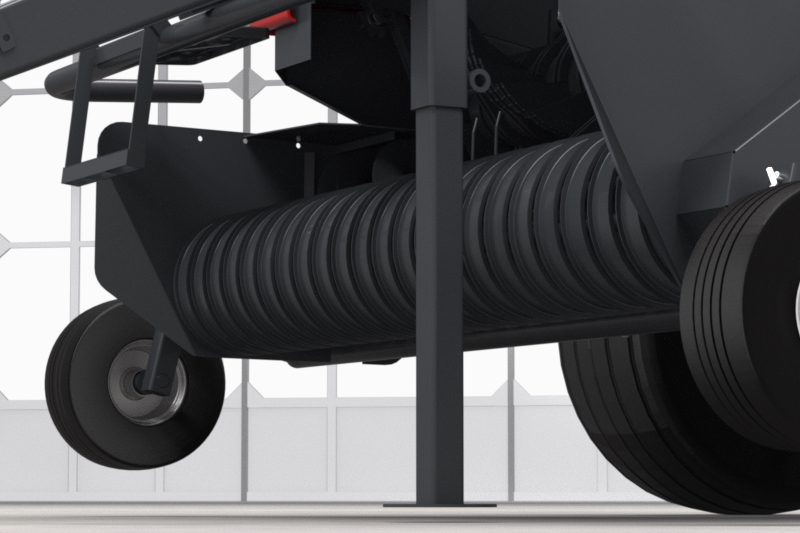 The use of the 1800 mm wide reel-and-tine pick-up increases the collection efficiency.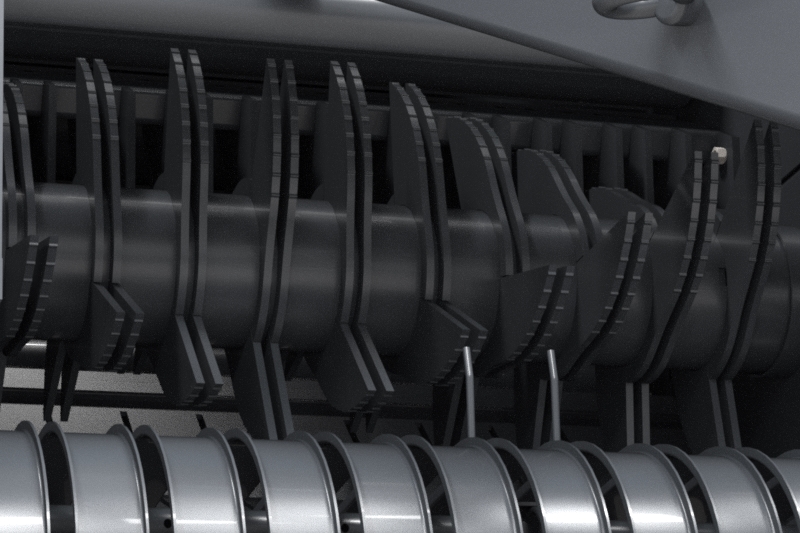 The rotary feed unit forces the material to be evenly fed into the baling chamber, resulting in a higher yield and speed, which guarantees better economy of use.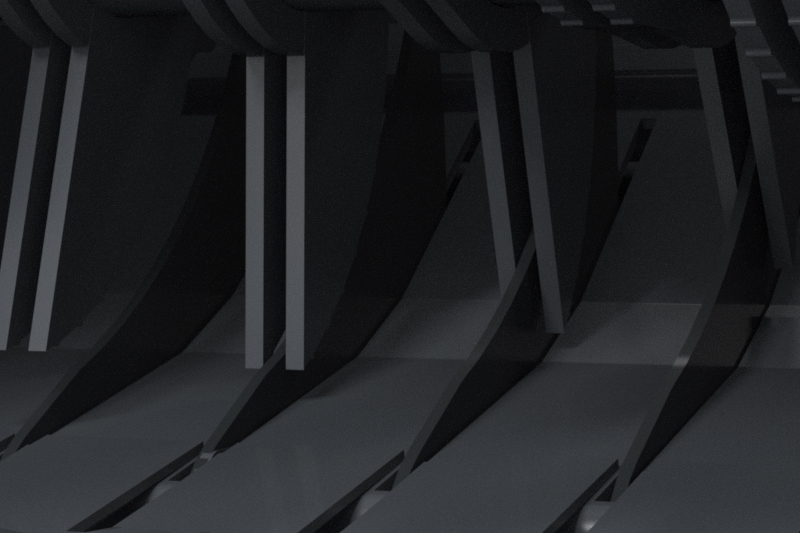 Robust and durable blades
The Z562 RN Roll Baler is equipped with a rotor and 13 cutting blades. This solution significantly increases the compaction of the material as a result of the pre-cutting at the collection stage, which takes place just before baling. In addition, the blades are individually protected against stones or other foreign objects that could damage them.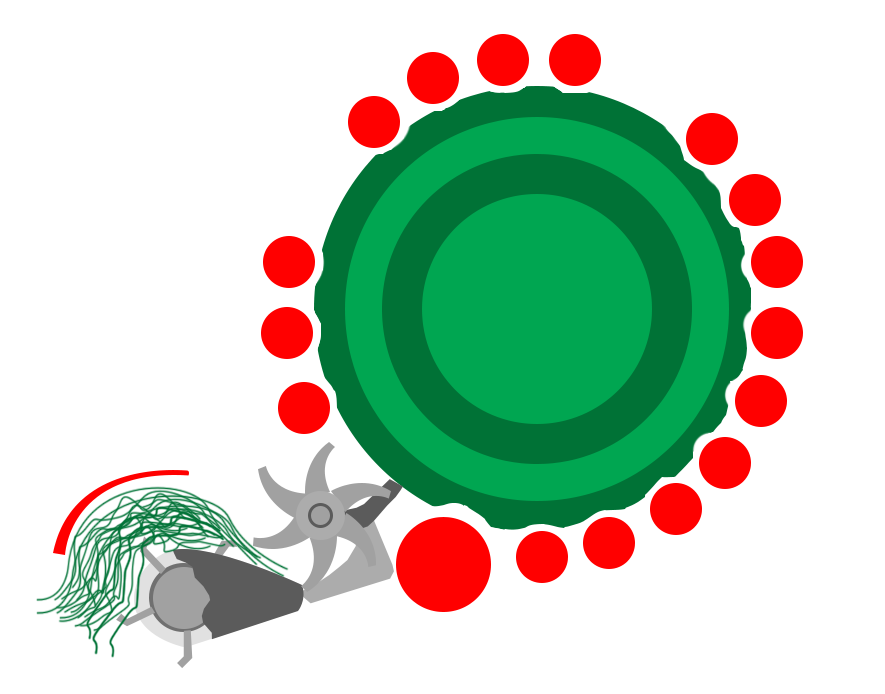 The reel-type baling chamber features 16 rollers. The use of rollers around the perimeter of the baling chamber ensures the highest degree of compaction, which results in the precise and even density of the bales. Notches are placed around the perimeter of the rollers to limit material slippage during baling.

The baler chamber is mechanically secured with a lock – the hydraulic pump of the tractor is not ballasted during operation.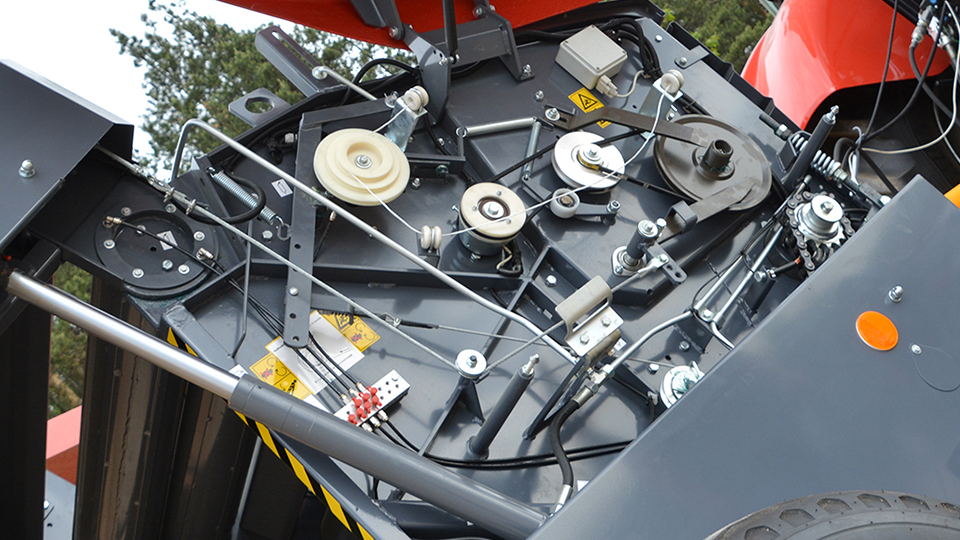 The twine wrapping system is standard Baler equipment.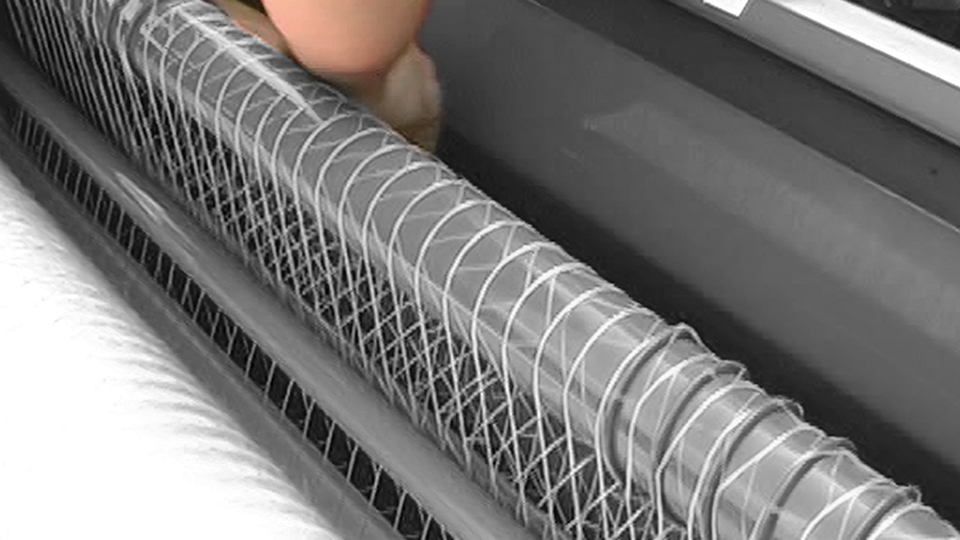 The Z562 Baler can be optionally equipped with a net wrapping system. It reduces the time needed for bale wrapping and better protects it from moisture. It can increase crop yields by up to 30%.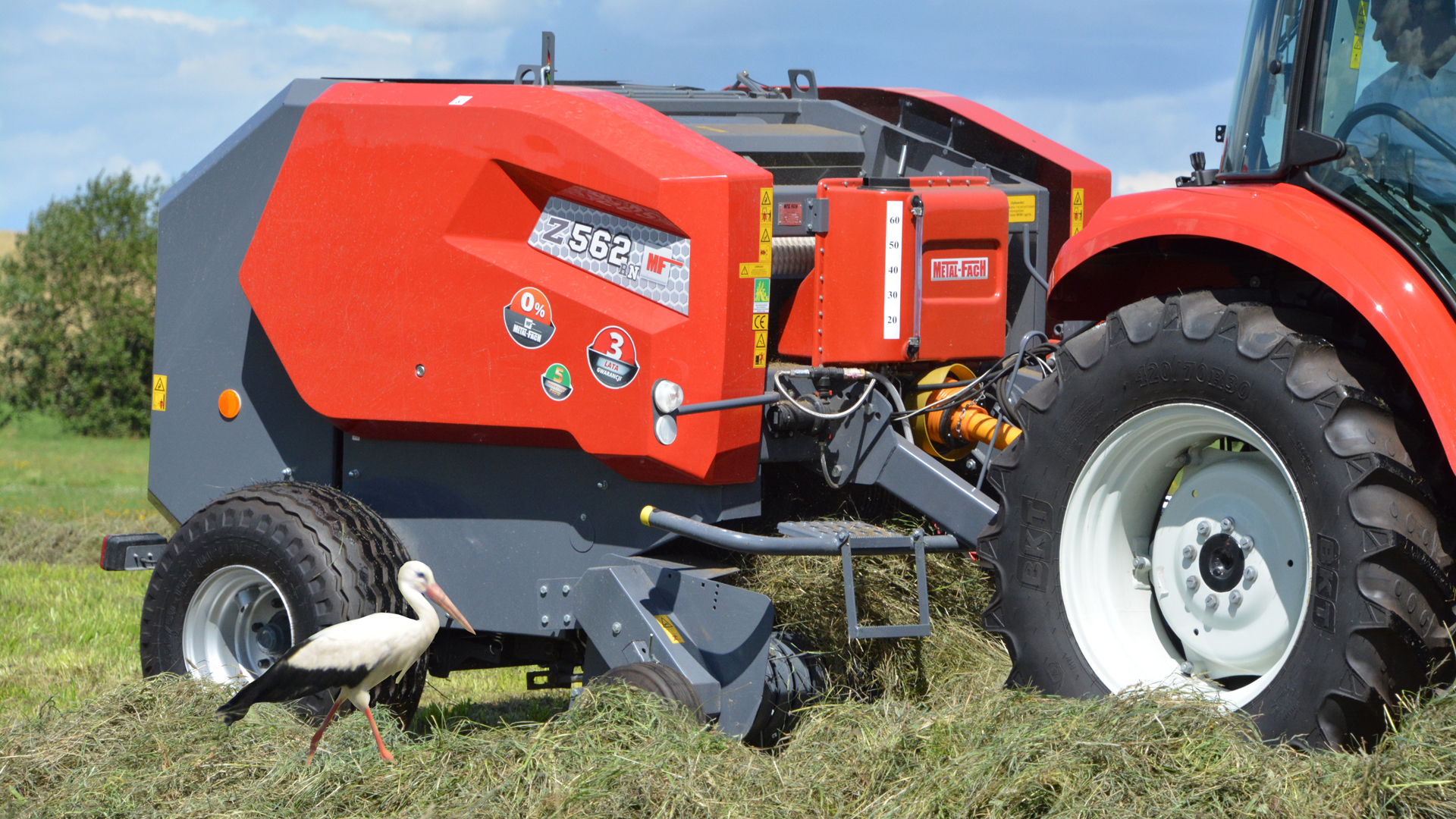 The Baler was also the first in Poland to be equipped with an applicator for ensiling feed during the 60l collection.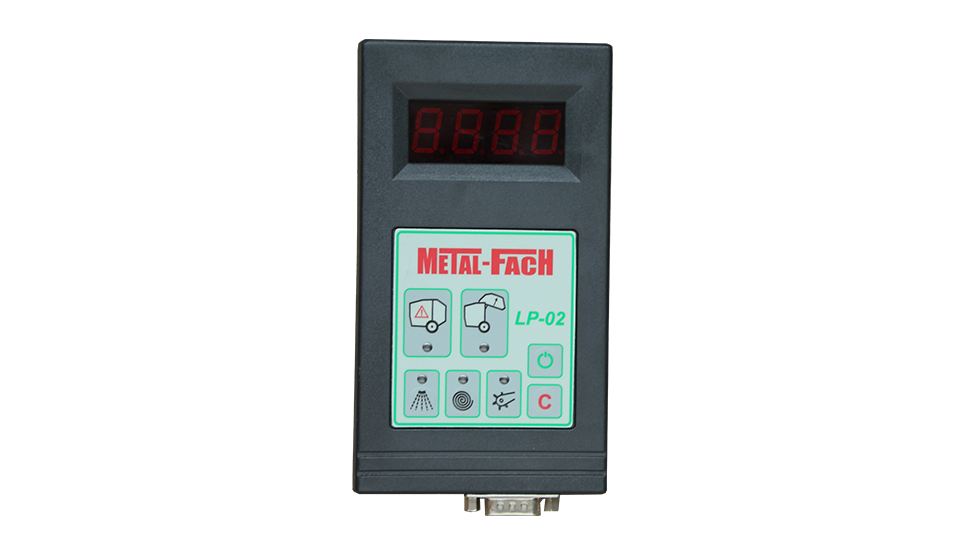 The digital control panel has features suitable for the version of the machine and the market where it was purchased. The control panel of the Baler comes with the options of twine or net wrapping. It enables configuring the applicator and hydraulic manifold functioning. The signalling fields of the counter notify about overloading of the chamber and opening of the chamber, as well as applicator function, operation of the net wrapping unit and the hydraulic manifold function.
| Model | Z562 | Z562 R | Z562 RN |
| --- | --- | --- | --- |
| | | | |
| | | | |
| | | | |
| | | | |
| Minimum tractor power [kW] | | | |
| PTO rotational speed [rpm] | | | |
| | | | Pick-up and rotor feeder (rotor+knives) |
| | | | |
| | | | |
twine wrapping system
steering panel
full chamber indicator
parking jack
bale ejector
PTO shaft
bearings central lubrtication system
chain central lubrication
net wrapping
ensiling applicator
wide – angle PTO shaft – extra charge
wide – angle PTO shaft with automatic coupling – extra charge
plastic cover- extra charge
Zainteresowany produktem?