Flail mower Z022 MultiCut
The MultiCut multi-purpose shredder is designed to mulch the remains of crop plants and shred severed tree and shrub branches. It is perfect for mulching meadows and pastures.
Pulley transmission
Mounted on self-centring bearings – provide longer life and enable transmission of high torques. The machine is driven by 4 V-belts, tensioned via a bolt adjuster. Fan mounted on the large pulley to cool down the transmission and V-belts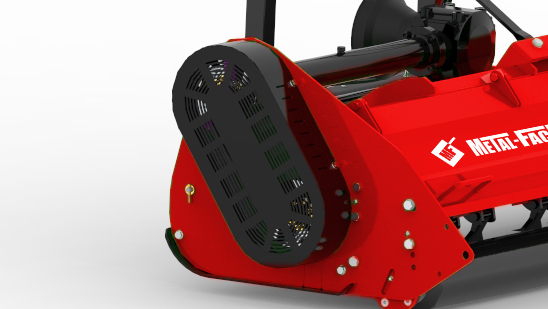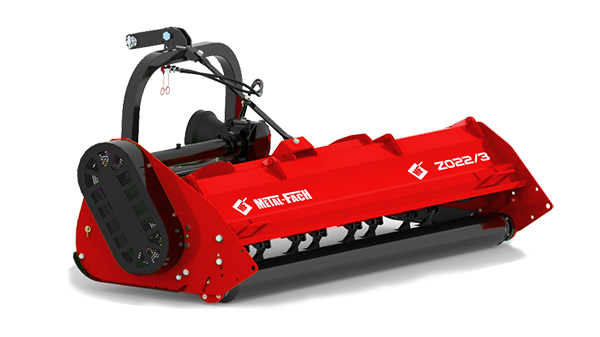 Casing
Made from high quality material. Thickness (3mm). Sidewall (8mm). Resistant to material impact.
Terrain copying
Using wheels or a contour roller. Contour roller is mounted inside the body (debris is thrown behind it). Wheels are mounted outside the body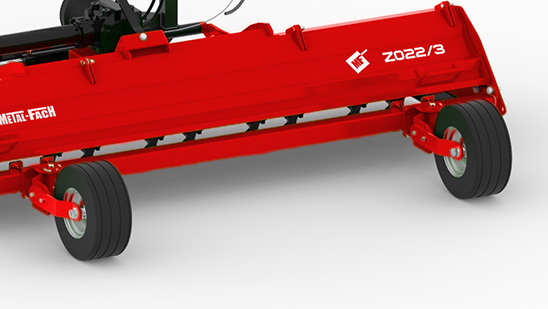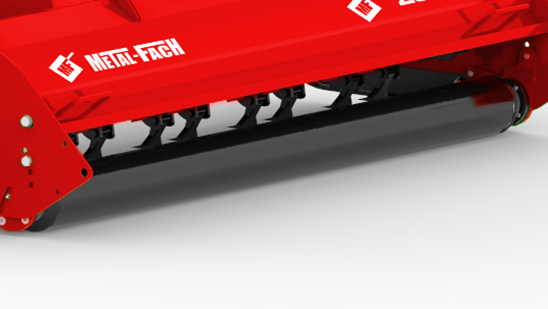 Cutting height adjustment
Wheels allow cutting height adjustment from 2 to 25cm. Contour roller allows cutting height adjustment from 2 to 8cm.
Hydraulic side shift
Offset working range: 400mm. Improves manoeuvrability around obstacles.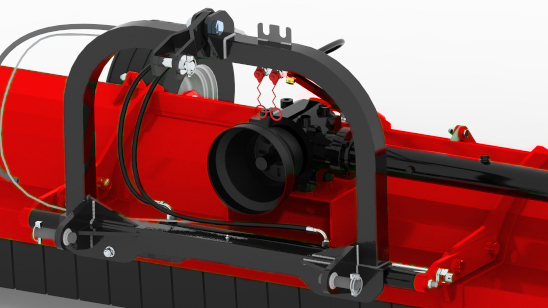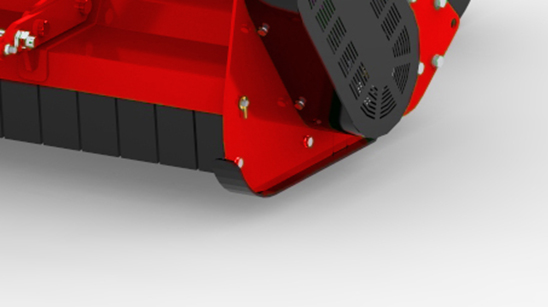 Skids
They provide additional control and protection. Can be quickly replaced. Made of 5mm wear resistant "RAEX" steel
Main rotor shaft
Electronically stabilized – accurate balancing, eliminates runout. Its large diameter permits the use of more flails
Possibility of mounting Y blades or flail hammers on the working shaft.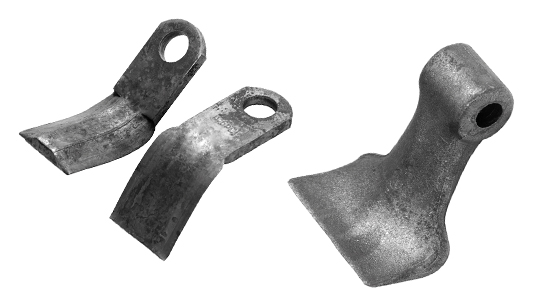 | | Z022/1 | Z022/2 | Z022/3 |
| --- | --- | --- | --- |
| Working width [mm] | 2000 | 2500 | 2800 |
| Schredding width [mm] | 2000 | 2500 | 2800 |
| V-belts quantity [pcs] | 4 | 4 | 4 |
| Flail quantity [pcs] | 32 | 40 | 46 |
| Knife quantity [pcs] | 64 | 80 | 92 |
| Main shaft diameter [mm] | 159 | 159 | 159 |
| Work efficiency [ha/h] | 1,7 | 2,0 | 2,2 |
| PTO speed [rpm] | 540 | 540 | 540 |
| 3pt linkage category | II | II | II |
| Power requirement [HP] | 40 | 50 | 75 |
| Weight with wheels [kg] | 517 | 574 | 632 |
| Weight with roller [kg] | 481 | 545 | 604 |
STANDARD

EQUIPMENT
Hydraulic side shift
Openable rear flap
Rear roller or wheels
Working shaft equipped with flail hammers or Y-blades
Mowing height adjustment
Shredding-blade
Side skids
V-belt tensioner
protective flaps
OPTIONAL

EQUIPMENT
PTO shaft with shear pin clutch (leopard 200: 620nm – leopard 250 and 280: 830nm)