The Grab Bucket is designed for transporting fine fractions or semi-liquid manure components. The Bucket's rugged construction and robust design mean that it can also be used for handling loose materials.
Questions? We are here to answer your questions.
Questions? We are here to answer your questions.
Explore the Grab Bucket from all sides with a 360o animation.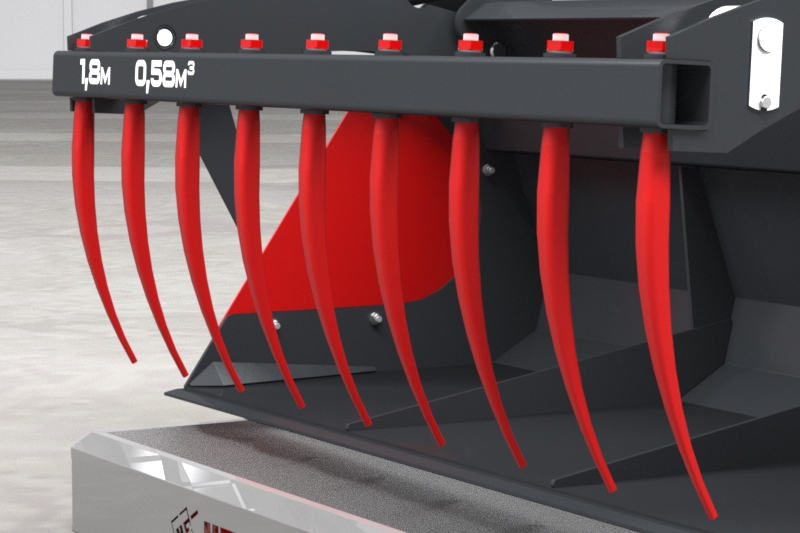 The Bucket part of the attachment is fully closed, so it is ideal for handling loose feed. The smooth Bucket shell prevents material from settling, which minimises contamination and reduces potential losses. All models are equipped with a conical bottom for quick emptying.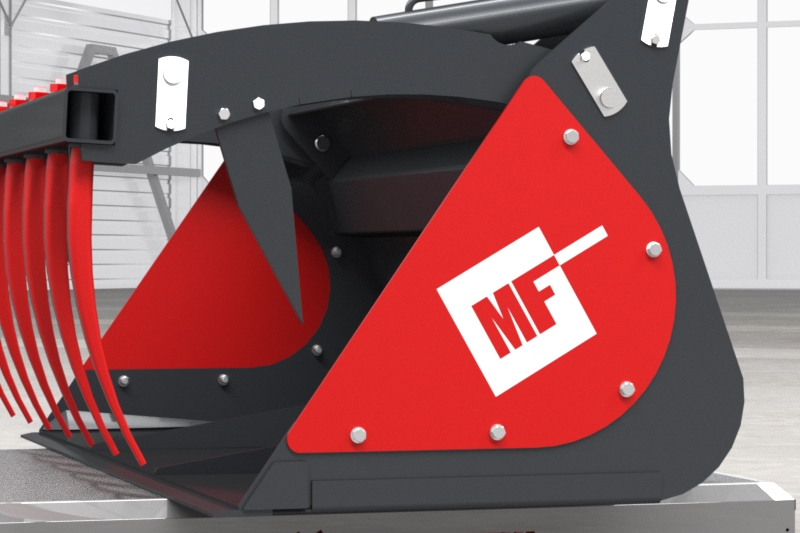 The high mounting of the profiled tines ensures easy handling of the loose material. The tines are made of high-strength plastic and are resistant to mechanical damage.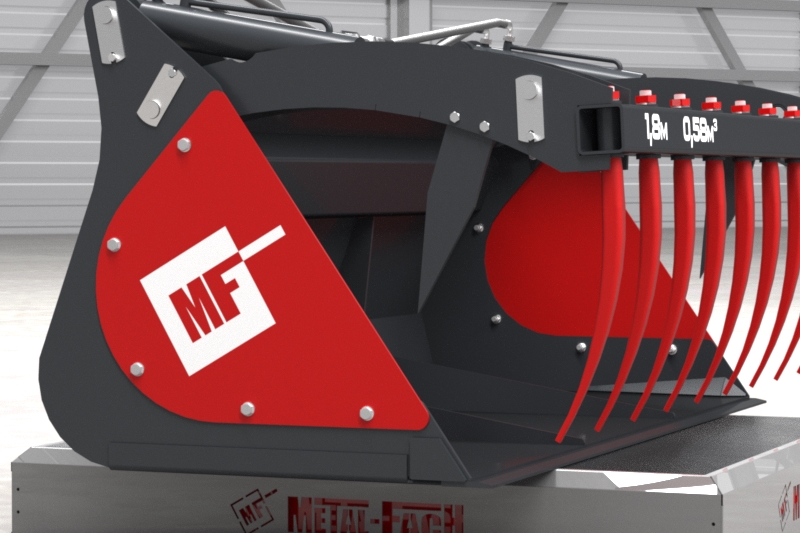 The upper frame is made of profiles that increase visibility when the grab is open. This allows you to control the load during handling.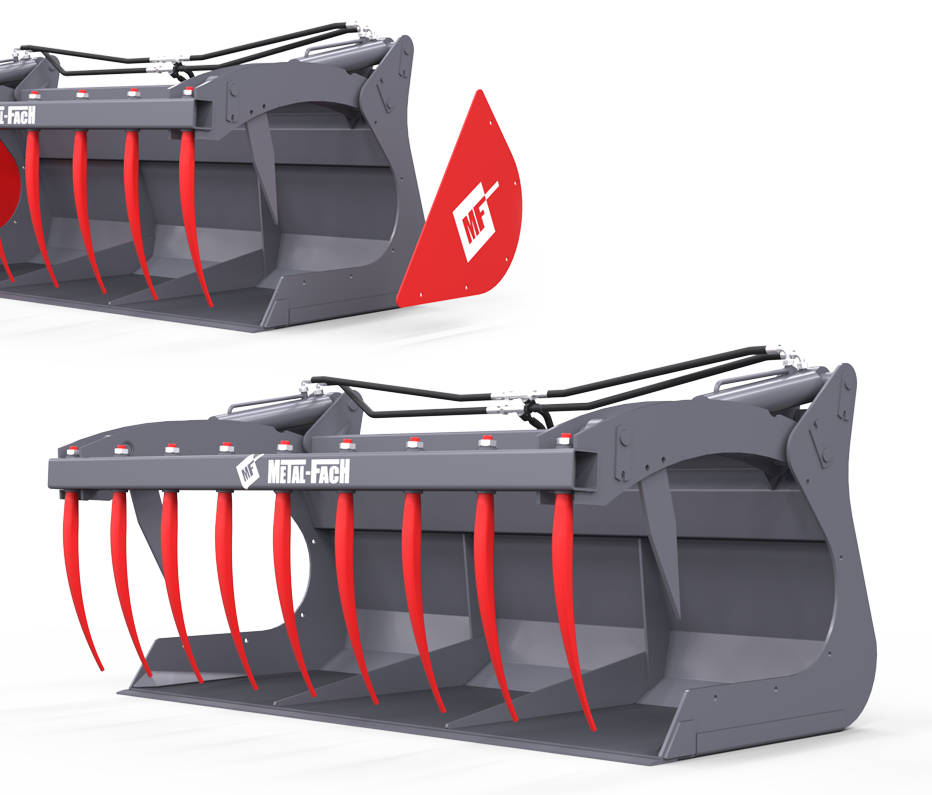 The well thought-out design of the Bucket involves removing the side plates that secure the sides of the Bucket, which makes it much easier to transport long objects. It is a convenient and practical solution that will certainly be useful in many situations on a farm. The fitted safeguards prevent loose or semi-liquid material from escaping during transport or loading.
| Width [mm] | 1500 | 1800 | 2000 | 2200 | 2400 |
| --- | --- | --- | --- | --- | --- |
| | | | | | |
| | | | | | |
| | | | | | |
It is possible to apply a different type of attachment than the EURO-style
Zainteresowany produktem?