Wide range of applications
The Grab Shovel suitable for use with a front loader can be used in the agricultural industry, in forestry, and is also ideal for municipal services management.
Questions? We are here to answer your questions.
Questions? We are here to answer your questions.
Explore the Bale Grabber from all sides with a 360o animation.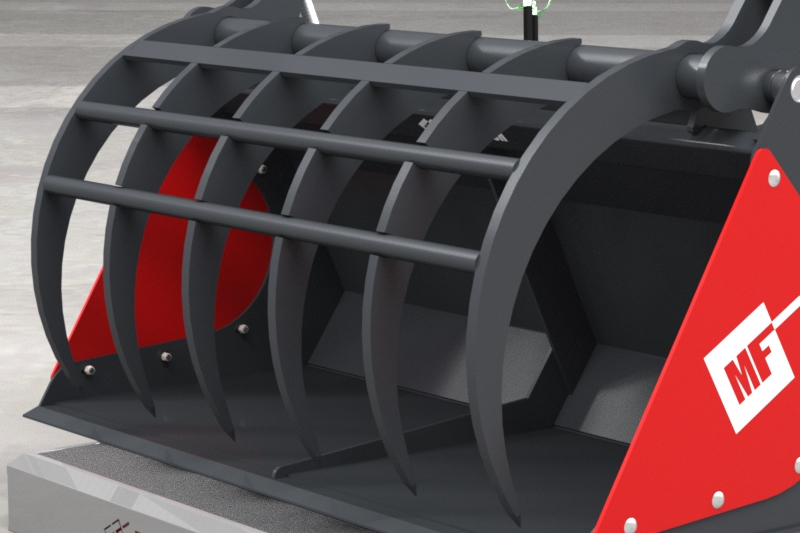 The Grab Shovel is distinguished by its robust and reliable construction. The components are cut from high quality structural sheet metal. Specially shaped tines made of high strength steel make it easy to extract material, press down and push into the bucket. The robust construction of the equipment guarantees many years of operation.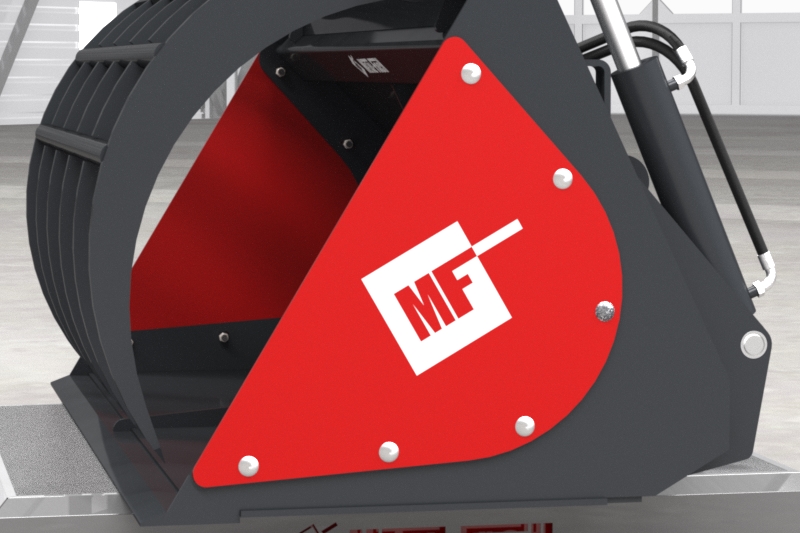 The full-bottom Shovel enables the material to be completely collected and prevents it from falling out during transportation. Thanks to the removable sides, the unit has significantly increased loading capacity for longer objects.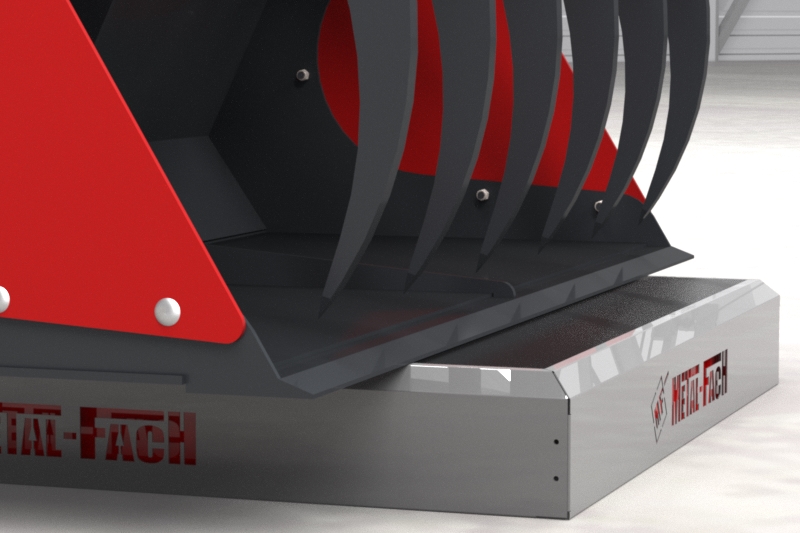 The bucket blade is made of abrasion- and wear-resistant Hardox steel with increased durability.
It is possible to apply a different type of attachment than the EURO-style.
Zainteresowany produktem?