Rotary mower Z026 RotorCut
Our product portfolio includes suspended rotary mowers for cutting all vegetation on meadows and fields. High speed discs ensure excellent quality and efficiency of mowing. Proven suitability for small to big scale farming. Only the best materials and components supplied by established Polish producers are used for the manufacture of Metal-Fach mowers. Solid and durable structure ensures long and reliable operation of our machinery.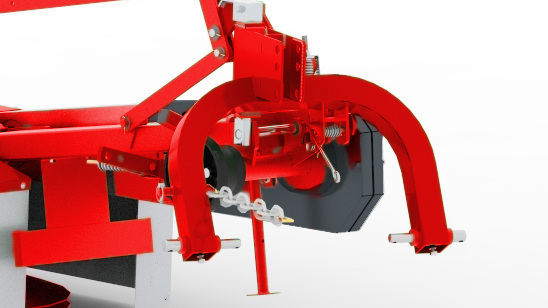 Three-point hitch
One folded steel profile, which significantly increases hitch durability (unlike welded profiles)
Top cover
Extra-reinforced with a solid frame. Streamlined shape prevents the gathering of waste on the surface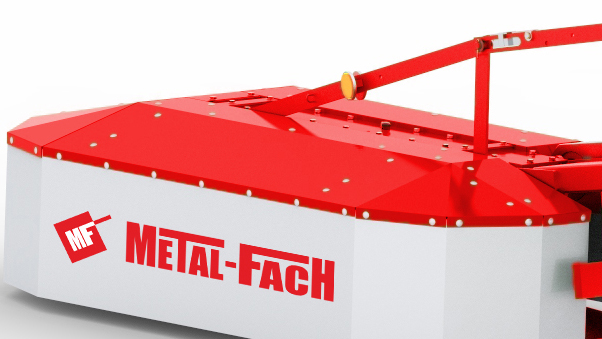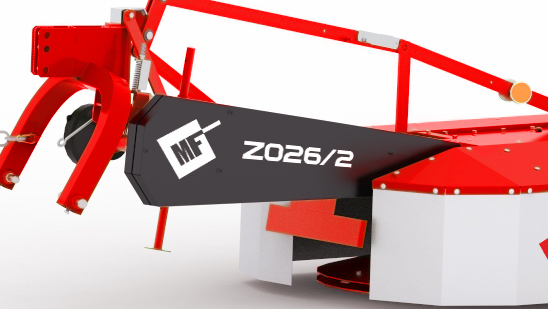 Belt transmission
Drive is transmitted via 4 V-belts. A freewheel clutch to protect the drive line.
Protective tarpaulins
Canvas tarpaulin made of high-quality material provides perfect protection against flying objects escaping from underneath the machine. Reinforced along the bottom edge with a rubber collar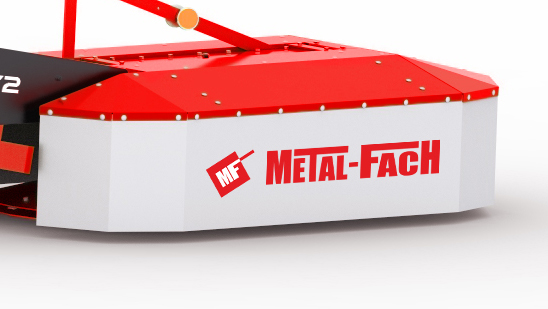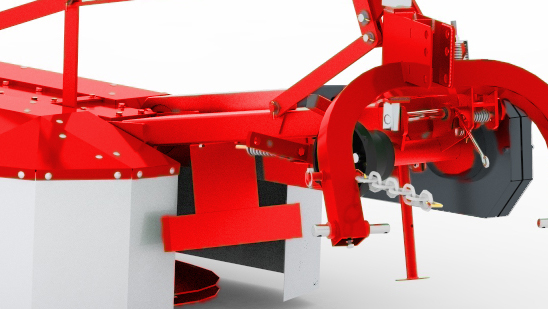 Breakback safety system
If the mower hits an obstacle, it swings back automatically.
Cutting-height adjustment
Spacer rings on the plate.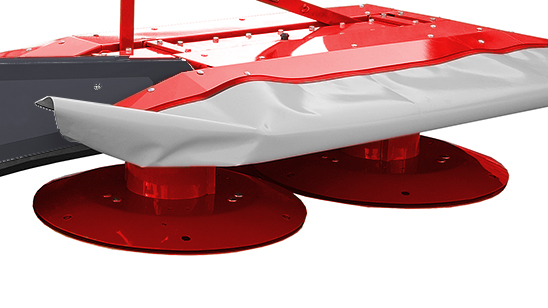 | | Z026 | Z026/1 | Z026/2 | Z026/6 |
| --- | --- | --- | --- | --- |
| Working width [mm] | 1350 | 1650 | 1850 | 2100 |
| Swath width [mm] | 600 | 700 | 800 | ? |
| Working efficiency [ha/h] | ~1,0 | ~1,5 | ~2,0 | ~2,5 |
| Number of blades [pcs] | 4 | 6 | 6 | 8 |
| PTO speed [RPM] | 540 | 540 | 540 | 540 |
| Hitch category | I/II | I/II | II/III | II/III |
| Power requirement [HP] | od 25 | od 40 | od 60 | od 70 |
| Weight [kg] | 300 | 349 | 410 | 562 |
STANDARD

EQUIPMENT
reinforced metal cover
Metal cover with barries - Z026/6
protective tarpaulin
breakback device
Mechanical folding for transport position
hydraulic folding for transport position – Z026/6
PTO shaft 460Nm L-860 - Z026/6
knife quick-change tool
set of spare knives
adjustable lower-hitch pivot pins
OPTIONAL

EQUIPMENT
Hydraulic lift – makes it easier to fold the machine for transport. It includes a mechanical lock preventing the mower from folding out to the working position in case of hydraulic failure.
PTO shaft (560 Nm, L710)