Disc mower Z011 DiskCut
The DiskCut rear-mount series disc mowers are designed for mowing forage grasses and leguminous crops. We manufacture various sized machines that will meet the expectations of the most demanding customers.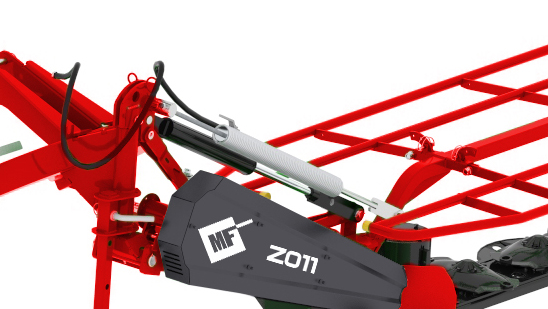 Spring-based suspension system
Springs take off the pressure of the cutter bar on the ground, extending its life
Folding front guard
Easy access to the cutter bar for blade change or maintenance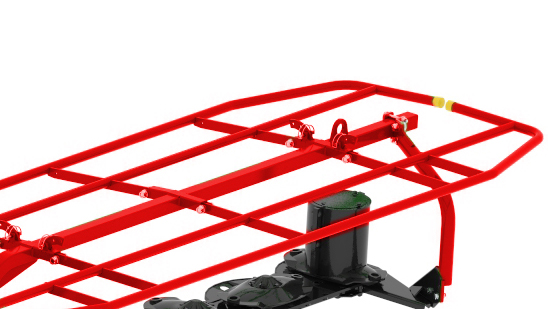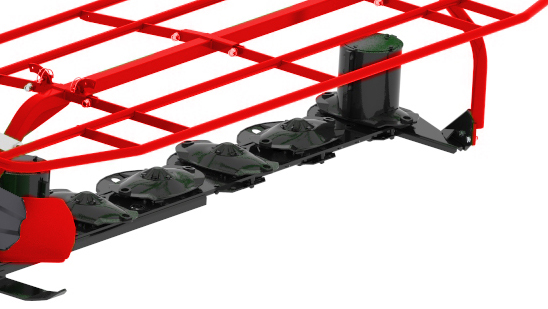 Comer cutter bar with safeDEVICE
Each disc is protected by a shear pin protection device – upon collision, the disc is disabled from the drive system. Lowers repair costs and failure rates.
Terrain copying system
0–8 degrees working range of the cutter bar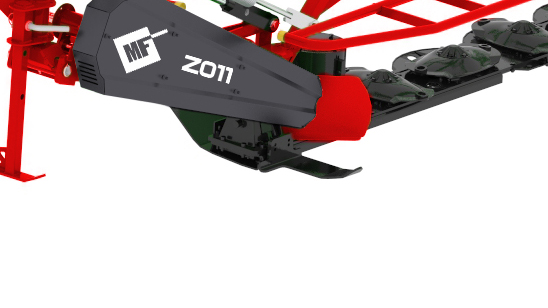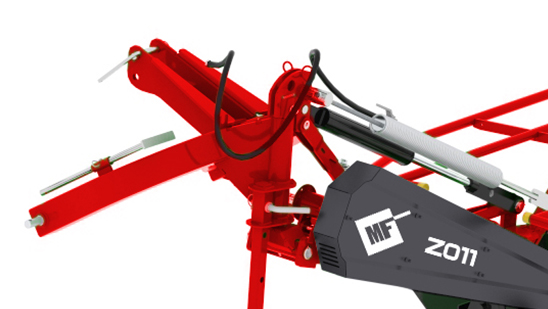 Three-point hitch
One folded 5mm profile, which significantly increases hitch durability (unlike welded profiles). Extra-reinforced with struts, cat. 2 and 3 suspension.
Belt transmission
Drive is transmitted via 4 V-belts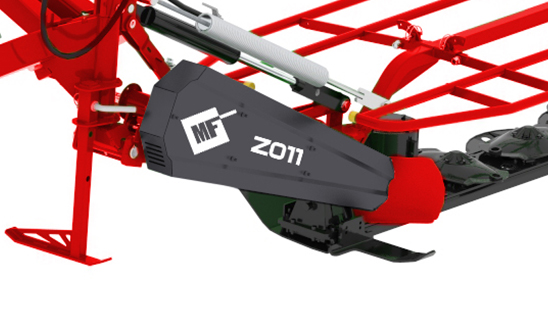 | | Z011 | Z011/1 | Z011/2 | Z011/3 |
| --- | --- | --- | --- | --- |
| Working width [mm] | 2100 | 2500 | 2800 | 3200 |
| Number of discs [pcs] | 5 | 6 | 7 | 8 |
| Number of blades [pcs] | 10 | 12 | 14 | 16 |
| Working efficiency [ha/h] | 2 | 2,5 | 3 | 3,5 |
| PTO speed [rpm] | 540 | 540 | 540 | 540 |
| Hitch category | II lub III | II lub III | II lub III | II lub III |
| Power requirement [HP] | 30 | 45 | 60 | 80 |
| Weight [kg] | 497 | 527 | 563 | 610 |
STANDARD

EQUIPMENT
PTO shaft (460Nm, L-860, one-way clutch)
Protective tarpaulin
Breakback safety system
Hydraulic cylinder
Adjustable support leg
Transport lock
Quick-change blade spanner
Box of spare blades
Comer cutting bar with safety device
Spring-based suspension system